Family Peer Program Workshop (Half Day) at Symposium
June 2, 2022 @ 8:30 am

-

12:00 pm

PDT
Our energy ebbs and flows, and we can certainly feel it. As family enterprise members, it is so important to take care of ourselves, not only for our family and business, but for us as individuals. This morning workshop will explore strategies to successfully manage our energy, so we can be our most optimal selves.
We will look at how we manage stress, what recovery looks like and create new habits that will propel us forward. In this session, you will:
Be introduced to Energy Management as a concept and structure for performance and sustainability.
Understand the importance of sleep, nutrition, exercise and daytime rest and renewal.
Walk through experiential learning of the four quadrants of emotional energy and how our emotional responses impact us and others.
Leave with an action plan to leverage the power of creating new rituals and habits that will support your best version.
Please note: You do not have to attend Symposium 2022 to attend this workshop.
Thursday, June 2, 2022
8:30 AM - 12:00 PM PDT
()
This workshop is open to members of Family Enterprise Canada who are participating in (or have applied to) a Family Peer Program, such as the Mentorship Program, Family Leadership Forum or Personal Advisory Groups (P.A.G).
Symposium registration is not required to attend.
Registration is complimentary.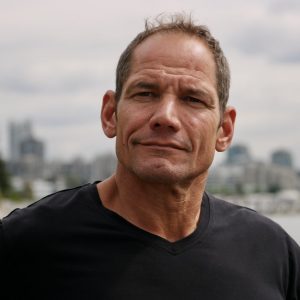 Chris Obst
Principal, Chris Obst Leadership
Chris has spent over 20 years helping executives and managers to increase their effectiveness, and achieve business results while also gaining personal rewards. Chris' clientele has included managers and executives at top companies in Canada, the US and Europe, including high potential leaders at Microsoft, PWC and Canfor. He also regularly works with leaders in the judicial system, medicine and education.
Chris implements straight-talking, performance-focused coaching to challenge leaders to better manage their people and their energy. He has a knack for drawing the best out of others, delivering long lasting leadership lessons, by blending his technical know-how with his humanity in a way that creates deep trust quickly with his clients.
His empathetic yet data driven approach helps people harness their personal energy and achieve sustainable high performance and overall personal effectiveness.
In addition to Chris' 20 years of practical management and sales experience, he studied Marketing and Management at the University of British Columbia. He has also studied human behaviour, neuroscience, team coaching and physiology, and is certified to administer a variety of psychometric tests and competency-based assessments.
Chris practices what he preaches and feels fortunate to enjoy a full and busy life with his family. His passions are great food (both cooking and eating), playing outside (cycling, hiking, skiing, golfing) and ongoing learning.
Details
Date:

June 2, 2022

Time:

8:30 am - 12:00 pm

PDT

Event Categories:

Website: