Our Speakers, Presenters and Facilitators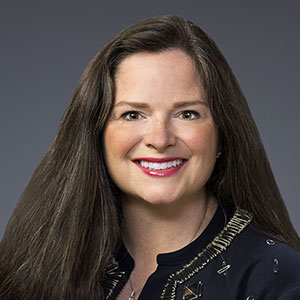 Margaret-Jean Mannix
FBN Canada
Margaret-Jean's business experiences and travels have helped her to develop a keen understanding of international business practices in Canada, Great Britain and China. She has also held positions with increasing responsibility in her own family's businesses since 1995. For many years, she has been actively involved in studying the fields of Families in Business, the Family Office, and Family Philanthropy and she is a graduate of Loyola University's Next Generation Leadership Institute.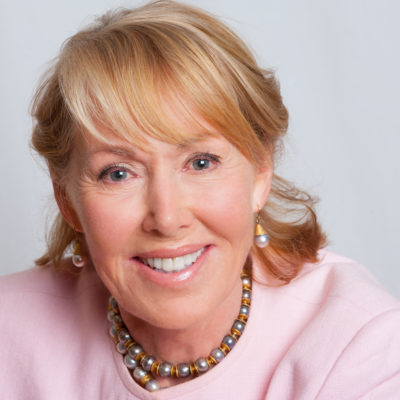 Nan-b de Gaspé Beaubien
The de Gaspé Beaubien Foundation
Nan bowles (Nan-b) de Gaspé Beaubien is a businesswoman and a pioneer in the advancement of family enterprise. As Co-chair of the de Gaspé Beaubien Family Foundation, she devotes her time to philanthropic endeavours that continue to break new ground supporting enterprising women and enterprising families, public health and environmental causes. An internationally renowned expert on the topic of family enterprise, Nan-b is a regular speaker at global conferences and top universities worldwide.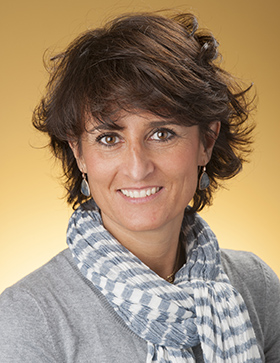 Gaia Marchisio
Cox Family Enterprise Center
Mapping the Complexity of Ownership
Gaia Marchisio, the Executive Director at the Cox Family Enterprise Center, brings energy, wit and stunning insight to her work with family enterprises and their advisors. Through visiting scholar appointments at educational institutions across the globe, development of educational materials for training family enterprise consultants and work with families in a variety of industries internationally, Gaia illuminates the field of family enterprise advising with her diverse perspectives. A discerning facilitator, renowned educator, esteemed speaker, innovative researcher and compassionate resource, Gaia is a force of positivity for family enterprises and their advisors.
A fourth generation successor in her own family business, her personal foundation instilled her with a strong sense of compassion and empathy. Since, her academic and professional training has given her the perspective to reach beyond her own experiences and fully dedicate herself to families and their enterprises.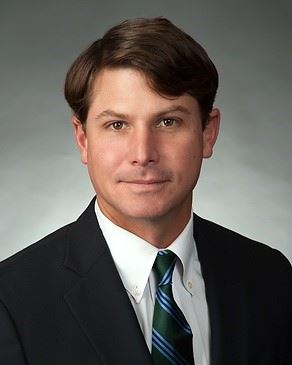 Thompson Turner
Sub Rosa Law
Mapping the Complexity of Ownership
Thompson is part of the 5th generation of family ownership of a closely held business in Columbus, Georgia that owns and manages operating companies, legacy stock, a real estate division and a family farm. Thompson remains intimately involved with his family's enterprise, family office and family foundation, having served on the Next Generation Advisory Board of the family company, as the Chair of the Next Generation Foundation of the family foundation and on various other family committees. Thompson is also an attorney, practicing exclusively in the estate and wealth transfer planning space. Thompson is a Managing Partner of the boutique law firm, Sub Rosa Law, PLLC in Atlanta, Georgia.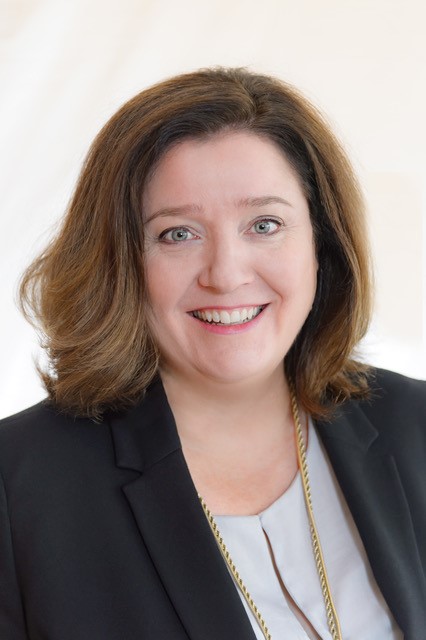 Rachel O'Connor
WATSON Inc.
Senior Leadership Evaluation in the Context of a Family Enterprise
Rachel leads WATSON's Leadership and Performance practice, which focuses on the board's oversight responsibilities with respect to people-related issues that are essential to effective organizational performance. When boards seek advice on their role as the CEO's employer, or their essential oversight of people, performance, leadership and culture, Rachel provides trusted advice. Rachel advises a wide range of clients: private, public and not-for-profit; big and small.
Rachel supports boards on a broad range of leadership and performance issues, including oversight of the CEO (onboarding, evaluation, succession), and oversight of people and culture (human capital strategy, culture, leadership, talent, diversity and more). She brings experience as a P&L leader in both established and growing organizations, and experience as an operations, technology and HR leader. Prior to joining WATSON, Rachel worked for 10 years as a Senior Client Partner and team and business group leader at Hay Group and Korn Ferry.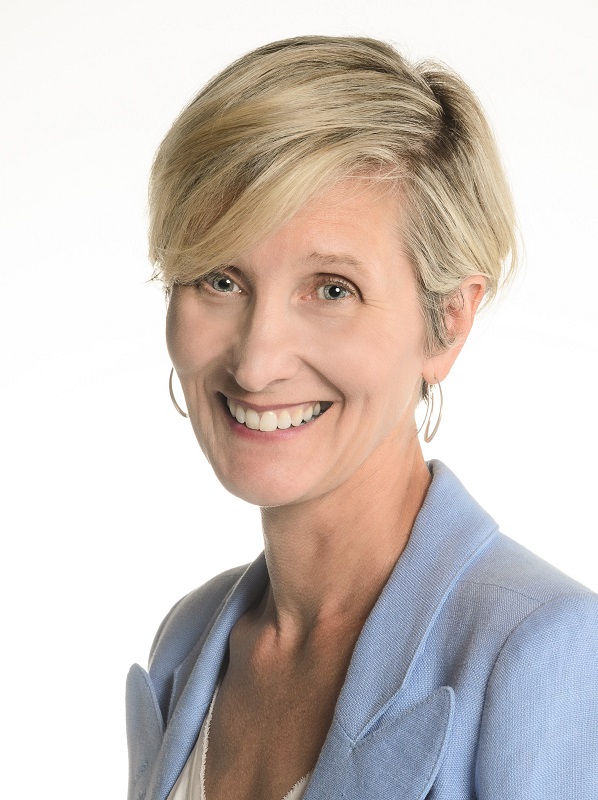 Sharon Rudy
WATSON Inc.
Senior Leadership Evaluation in the Context of a Family Enterprise
Sharon co-leads WATSON's Director and Executive Search Practice. Based in Toronto, Sharon joined WATSON to lead the firm's expansion in Ontario, offering a distinctive approach to serving organizations driven by purpose and dedicated to making a better Canada. Over her 24-year career in search, Sharon has earned a reputation as a hands-on, trusted partner who is motivated by building lasting relationships with clients and candidates.
Sharon works closely with board search committees in the selection of Presidents and CEOs for multi-stakeholder, mission-based institutions across Canada. She has worked with boards in their most important role, the recruitment of their organization's CEO, and then gone on to assist those CEOs in building the right leadership team for the next phase of evolution and growth. Sharon's experience intersects the private and public sectors, and she understands the nuances of varied ownership structures and multi-stakeholder environments. She is equally adept and comfortable serving not-for-profits, large publicly traded companies, and the unique needs of family businesses.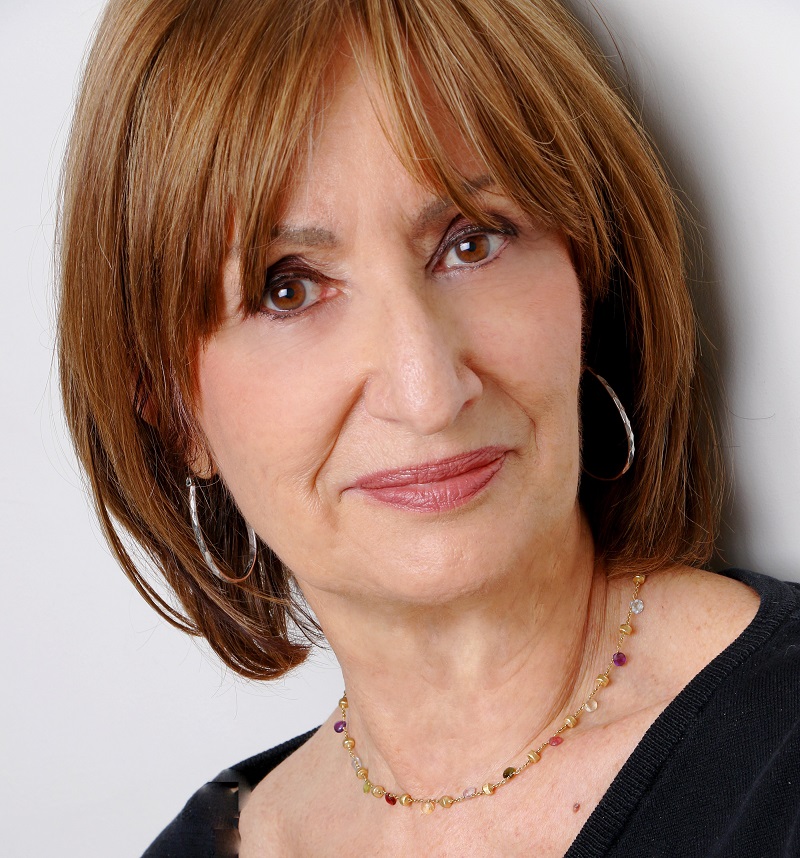 Barbara Benoliel
Preferred Solutions
Family Business Continuity: Supporting Senior Members of the Family
Barbara is a professional mediator and facilitator, and President of Preferred Solutions, a dispute resolution company. In her career, she has combined practice with advancing knowledge in the field, and as well as assisting families in business with the resolution of disputes, she has developed courses and taught at York University, the Schulich School of Business, Walden University and has lectured widely in the field.
She is the co-author of Family Council Handbook for the Canadian Association of Family Enterprise. She is the Vice President of Advocacy for ADRIO Ontario and the 2013 winner of the Lionel McGowan Award in Ontario for contribution to the field of ADR. Her current research is in the area of resolving disputes related to elder abuse and estates.
Judi Cunningham
Telos Group
Managing Competing Needs and Wants Inside Family Enterprises
Judi Cunningham is a partner and senior consultant at TELOS Group and is passionate about family and business. As part of a second-generation business family, it is not surprising that she has dedicated her career to helping family enterprises thrive. With a Masters degree in Family Systems Counseling and over 20 years consulting with complex family enterprises, family offices and professional advisors, Judi brings a unique comfort with conflict that gives families the freedom and safety to address even the most contentious issues.
Judi has founded numerous innovative educational organizations and programs for enterprising families. She started the Business Families Center at the University of British Columbia and launched the "Family Enterprise Advisor Program" (FEA) and FEA designation which established the global standard for professional advisors to business families. Judi holds the Family Enterprise Advisor (FEA) designation, is a Certified Exit Planning Advisor (CEPA) and sits on the Advisory Board for the Purposeful Planning Institute (PPI). In 2018, Judi also co-founded Advisorly Institute and the Advising for Continuity Program.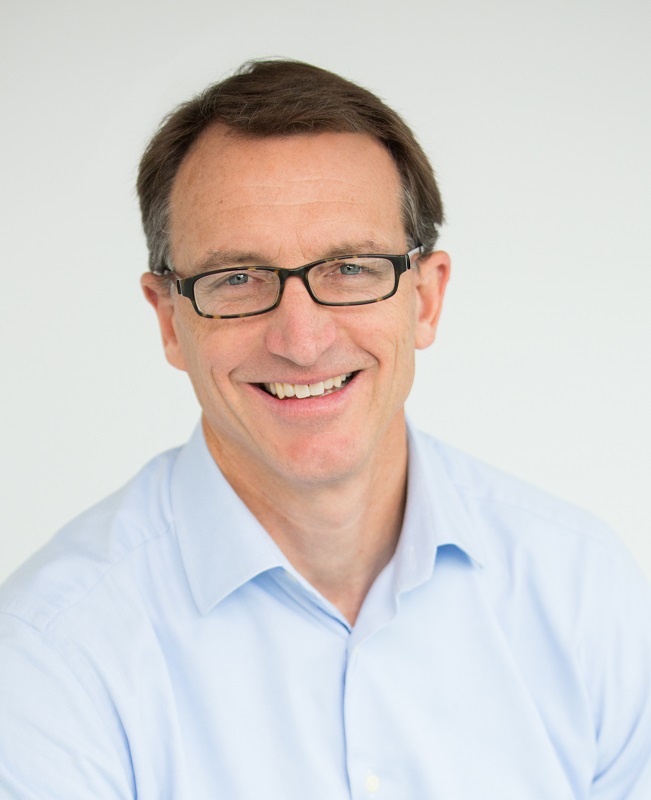 Mike McGrann
Telos Group
Managing Competing Needs and Wants Inside Family Enterprises
Mike believes strong family enterprises thrive within a culture of mutual understanding and unbiased regard for conflicting viewpoints. His proven methodologies have lead clients to success for over 25 years.
Over the last 25 years Mike has worked with family firms and family offices from across the world. He teaches and coaches in the areas of entrepreneurship, strategic planning and family enterprising. He serves on the Board of several growing companies and is the founding partner of The TELOS Group, a consulting firm focused on growth and transition strategies for enterprising families.
Mike has worked at several universities – teaching, conducting research and starting new programs. Most recently, he founded the Initiative for Family Business and Entrepreneurship at Saint Joseph's University in Philadelphia, PA. Mike conducts seminars for family businesses, executive education programs, and personalized educational workshops for companies around the world.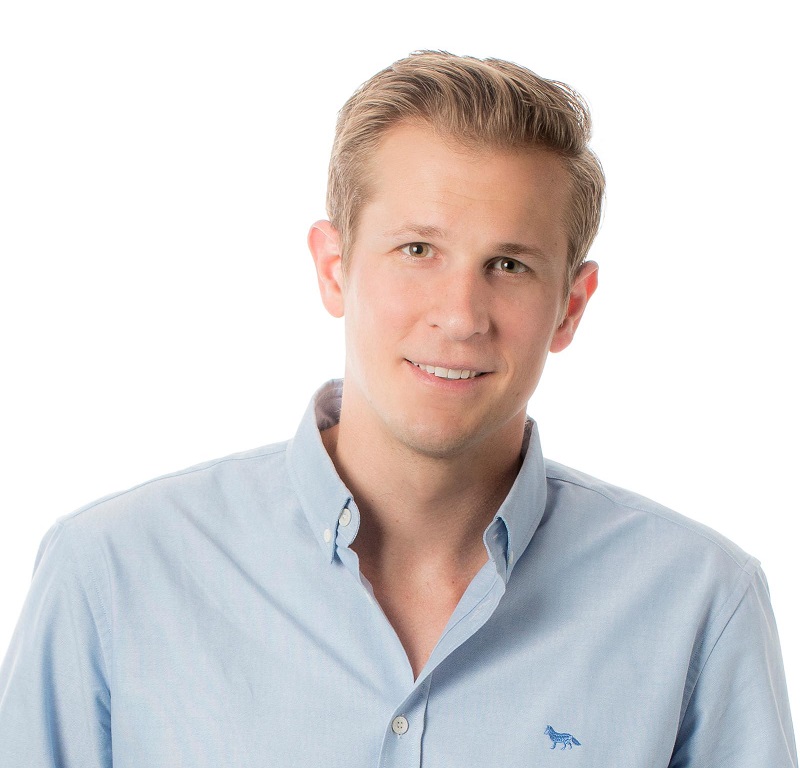 Robert Nason
Desautels Faculty of Management, McGill University
Beyond Good Intentions: Business Owning Families and Social Impact
Robert is Associate Professor of Strategy and Organization at McGill University. Robert's research has focused on the role of entrepreneurship in society, covering areas of family business, behavioral strategy and the informal economy. Robert was honored with the Academy of Management Entrepreneurship Division's Emerging Scholar Award in 2020 and previously served as Associate Professor and Concordia University Research Chair of Entrepreneurship and Society at the John Molson School of Business.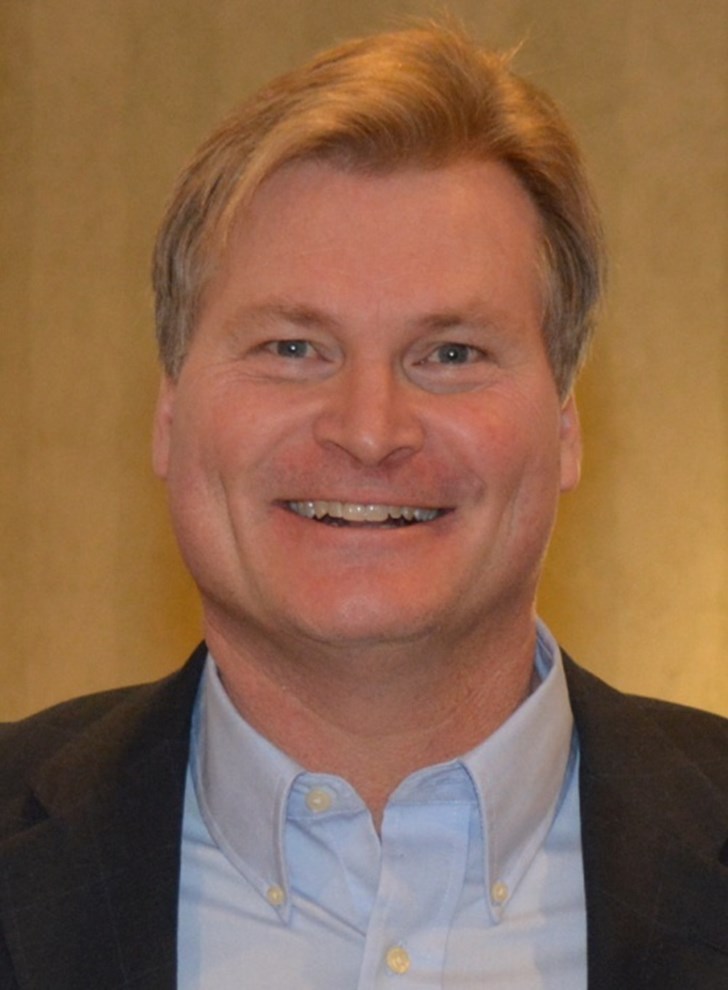 David Simpson
Business Families Centre, Ivey Business School
David is a London-based financier with a broad range of business experiences and a passion for entrepreneurship. He has financed and operated a diverse range of businesses, including restaurants, golf courses, aircraft leasing, oil field services and retail. He completed his undergraduate degree part time while playing professional hockey and completed an MBA at the Ivey Business School in 1988. In 1989, he co-founded The New Enterprise Workshop, one of the earliest attempts (supported by the Provincial Government) to support fledgling entrepreneurs. As an operator himself in a family business, he is keen to support Ivey's efforts to understand and support learning in this vital sector of the Canadian economy.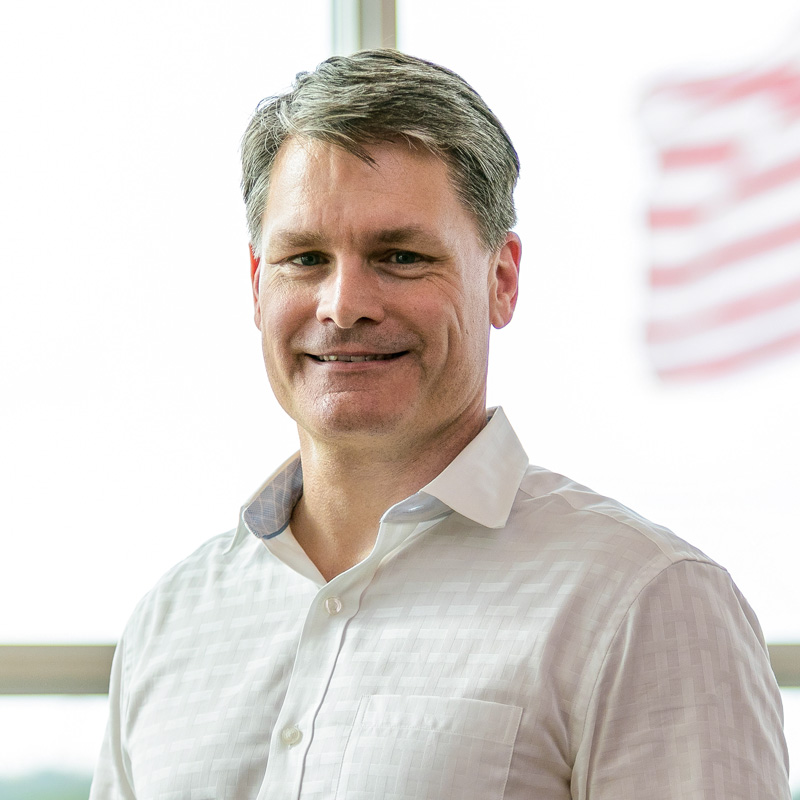 Donald Opatrny
Lovins Group
Dear Therapist, My Spouse Works in a Family Business…
Don is co-founder of the Lovins Group and blends his own firsthand family business experience together with practical tools gathered in years of practice as a licensed Marriage and Family Therapist. Don has facilitated hundreds of family meetings over the past 10 years—ranging from multi-generation destination retreats to purposeful sibling dinner meetings, and from guided intimate discussions on difficult topics to fun-filled learning adventures mixing multiple family branches. Don's work spans a wide spectrum of families—from the top of the Forbes 400 list to beloved local establishments, and from first generation entrepreneurs to a seventh generation massive group of family shareholders.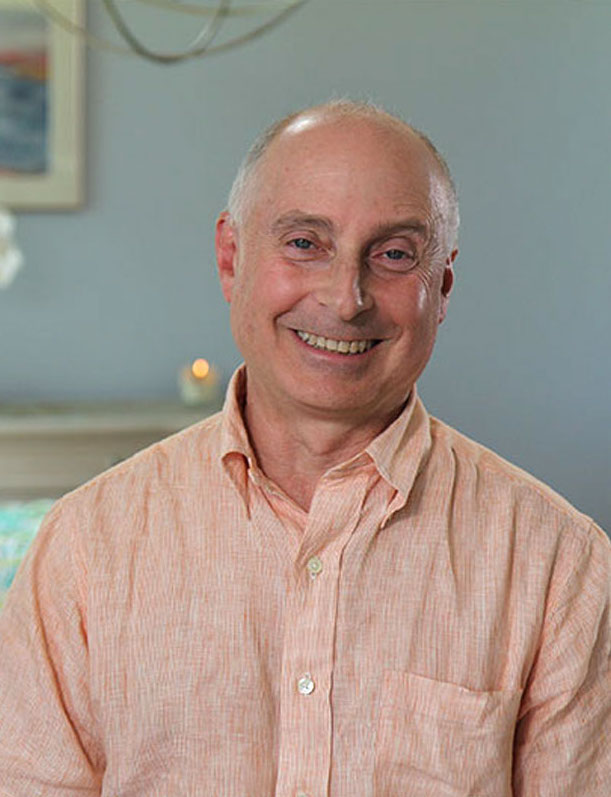 Keith Michaelson
Lovins Group
Dear Therapist, My Spouse Works in a Family Business…
As partner and family business advisor with Lovins Group, Keith is a licensed Marriage and Family Therapist who helps families navigate the challenges of major transitions in business ownership and leadership. His recent assignments have included helping the founders of a national retail business transition leadership to the second generation; working with four second generation siblings to sort out differing agendas and working with a founder to transition to the next stage of his life after a 40-year career. Keith joined The Lovins Group after 25 years of experience working with leaders and leadership teams in major corporations and non-profit organizations, including The World Bank, The American Institute of Physics, Say Yes to Education, Connecticut Light & Power, Con Edison, General Electric and USA Today.
Community Talks Facilitators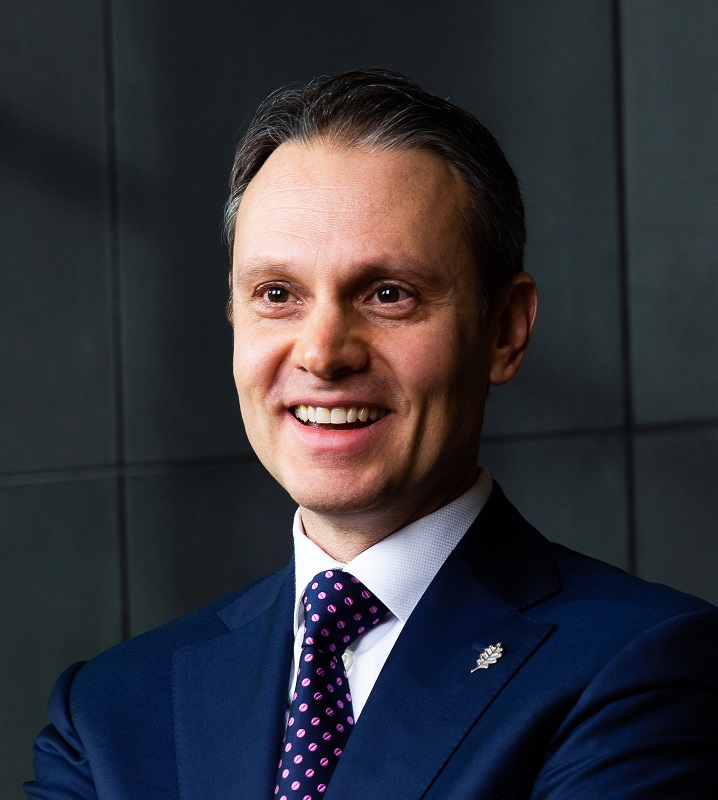 David R. Smith
Smith Advisory Services
What is the Role of Humility in Leadership?
David helps leaders, boards and enterprising families make informed decisions about the future. Clients most appreciate his navigation of complicated situations due to his extensive experience, rigorous processes and deep commitment to capacity building. The foundation of his support is a thinking partnership that patiently aligns the governance, leadership and the strategic choices that bind them together for a more prosperous future.
He is also a father, husband and community leader currently serving as Chair of the Board for RiseHelps.ca, a national charity that supports entrepreneurs with a history of mental illness and addiction. He sits on the FEA Institute Committee and was an inaugural member of the FEA Council.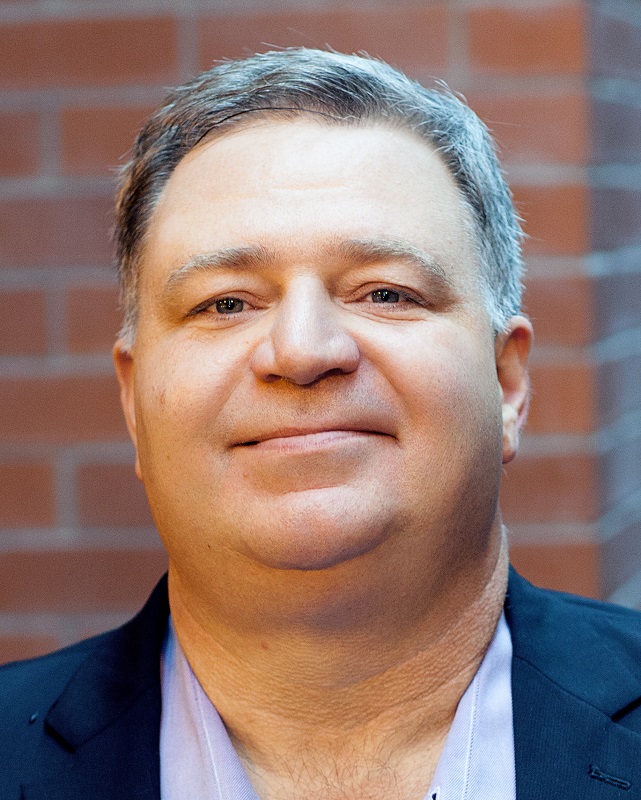 Steve Legler
Family Legacy Coach & Advisor
What About Family Members Who AREN'T in the Business?
Steve is a Family Legacy Advisor based in Montreal, Canada. He grew up in a business family, destined to take over the company his father had founded before he was born. After an unexpected liquidity event that occurred while he was still in his 20's, he ended up managing their family office instead. He also married into a business family, where he has witnessed a number of other complex issues.
In 2013, he stumbled upon the Family Enterprise Advisor (FEA) program in Canada, which turned in to career-changing calling for him. Since then, he has been working with other business families as they face the challenges surrounding their intergenerational transitions.
Steve is the author of SHIFT your Family Business and Interdependent Wealth: How Family Systems Theory Illuminates Successful Intergenerational Wealth Transitions.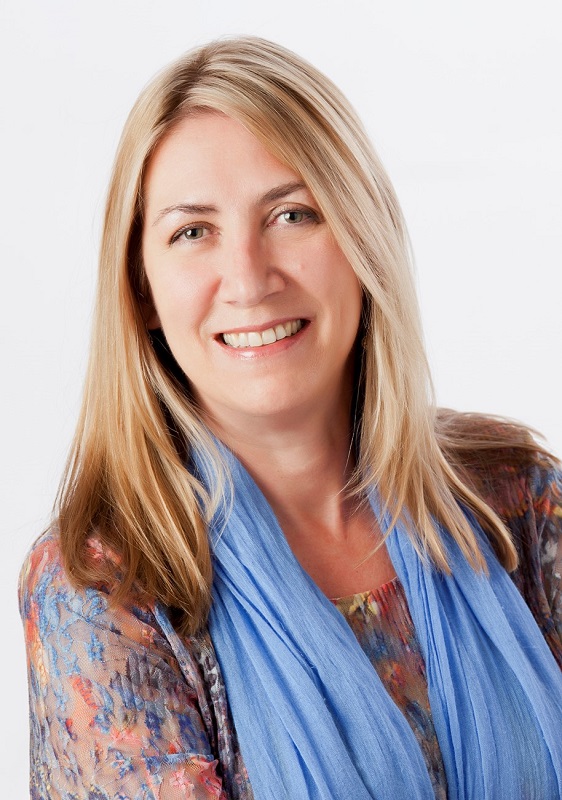 Monica Clare
Monica Clare Management Consultant
What About Family Members Who AREN'T in the Business?
With a unique background in finance and mediation, coupled with a passion for culture and education, Monica has traveled the globe extensively – exploring all opportunities to continuously enhance her skill set and personal growth. Around the world she has had the good fortune to learn from some of the most renowned names in her field.
Having previously worked in accounting and finance with corporate giants Coopers and Lybrand (now PwC) and Rogers Cablesystems, Monica's initial foray into business began with her family's manufacturing company – Balthes Farm Equipment. Many years later, she went through the business transition process with her own parents' company Kooljet Refrigeration Systems. This experience gave her first-hand knowledge about the complexities of family business systems and how challenging that transition can be.
Monica's experience, coupled with her holistic view of relationship management, supports her clients' commitment to clarify their objectives and create a profitable, harmonious and sustainable future.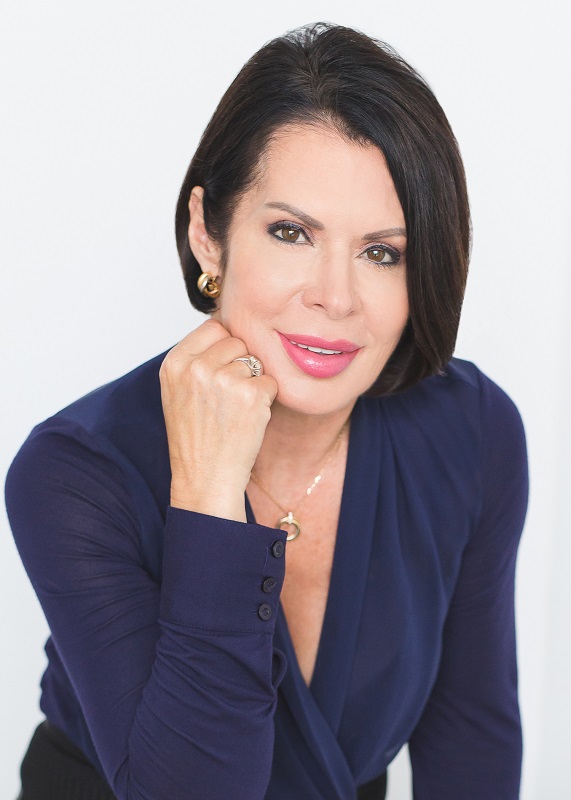 Victoria Brown
Facilitator, Communication Catalyst, Legacy Coach
Wealth – A Blessing or a Curse?
I help family enterprises strengthen relationships and navigate complexity that occurs from the different perspectives of those in the family, business and ownership. I do this through effective communication, decision making and conflict management.
Many families are concerned about the transfer of wealth - how to help and not hinder the next generations. Through an exploration of values and hopes for the future, I help support clarity and connectedness. I help guide conversations to bring peace to families in turmoil, create systems to prevent future conflicts and unite a vision to continue the growth of the company.
I also assist the next generation by helping them discover their unique capabilities, explore choices and fill the gaps in skills and knowledge they need to succeed. Most importantly, I support founders to explore their passions beyond the business in a way that empowers them and their legacy while ensuring the continuity of the business.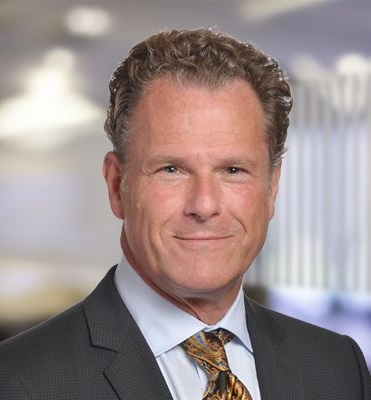 Jeff Noble
BDO Canada
Can You Have Too Many Experts?
Jeff is a senior consultant in the BDO Advisory Services Practice. With 20+ years of facilitation and coaching experience, he helps family enterprises, select private companies and not-for-profits effectively deal with the transition from one stage of their lifecycle to the next. The fourth generation to spend several years working in his family's firm, Jeff thoroughly understands the challenges facing privately-owned businesses, their key stakeholders and the high net worth families they support.
Over the past 20 years, Jeff has applied his knowledge and experience to help private company owners and their families adapt a truly holistic approach to planning for the future. He has become renowned for his expertise in business strategy, value enhancement, successor development, management and leadership transition, and governance. In 2003, he earned the Certified Management Consultant designation, globally-recognized as the highest standard of consulting and adherence to a code of professional conduct. More recently, Jeff earned the designation of Family Enterprise Advisor (FEA). The FEA designation represents the pinnacle of professional expertise in the field of family enterprise advising.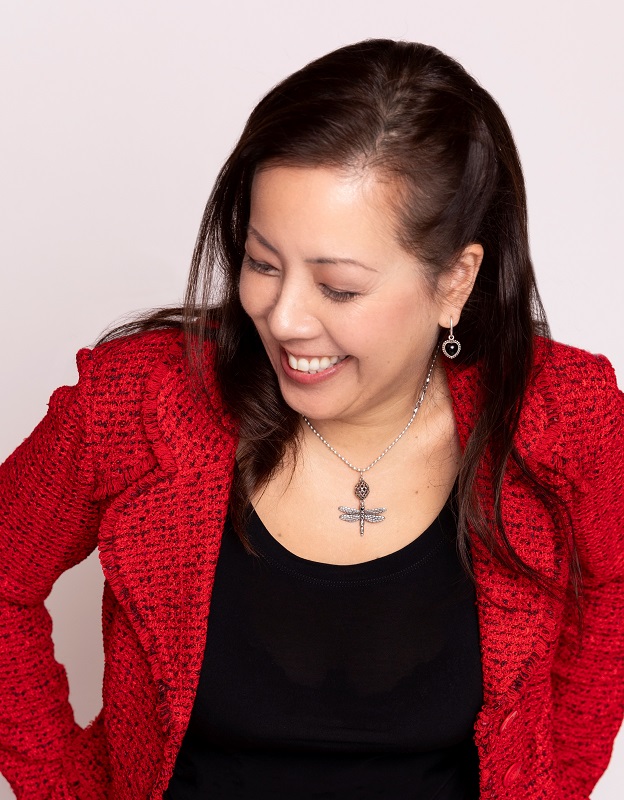 Julia Chung
Spring Planning / Admin Slayer
Can You Have Too Many Experts?
Julia is the CEO of Spring Planning, an advice-only financial planning firm, and Admin Slayer, a virtual assistant company. Ms. Chung grew up inside an entrepreneurial and academic family with interests around the world. She began her career in financial services in 1997, and started her own entrepreneurial journey just a few years later.
After a few decades of working with individuals, families and businesses, providing increasingly complex advisory services, Julia gained her FEA designation in 2013. Since then, she has had the great opportunity to work collaboratively with many members of the FEA community, and volunteer within FEX on various committees, including the Vancouver events committee and the FEA Council.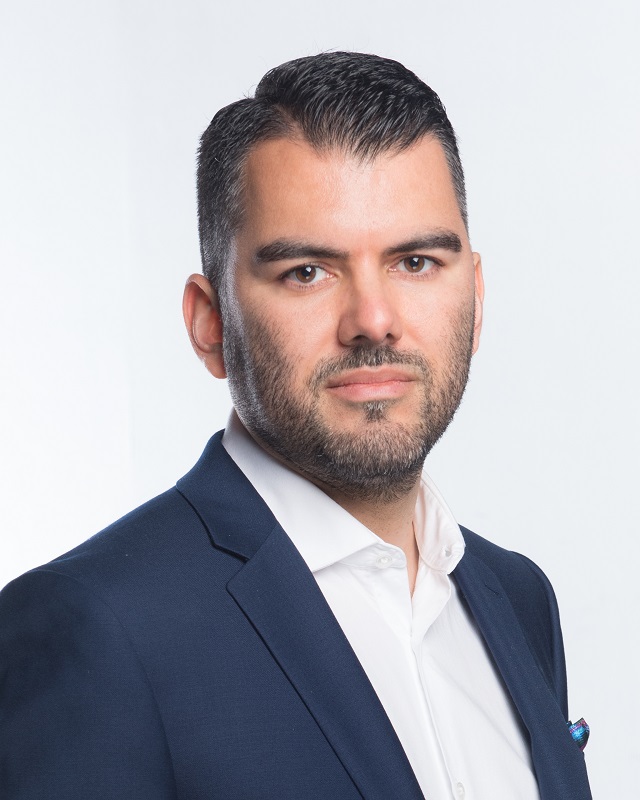 Gabriel Dhahan
Bellrock Benchmarking Inc.
The Ins and Outs of In-Laws and Family Business
Gabe is a Partner at Bellrock Benchmarking Inc., a boutique management consulting firm. He has a wide breadth of experience working with small business and family enterprise clients in construction, food services, digital marketing, distribution and more. Outside of Bellrock, he is working with his family on continuity planning involving a portfolio of operating businesses and real estate in BC.
Gabriel earned his MBA from Royal Roads University and is a designated Family Enterprise Advisor (FEA). He serves as an FEX Ambassador, is a Project Advisor with FEX's FEA program and has participated as a mentor in YWCA's NextStep program.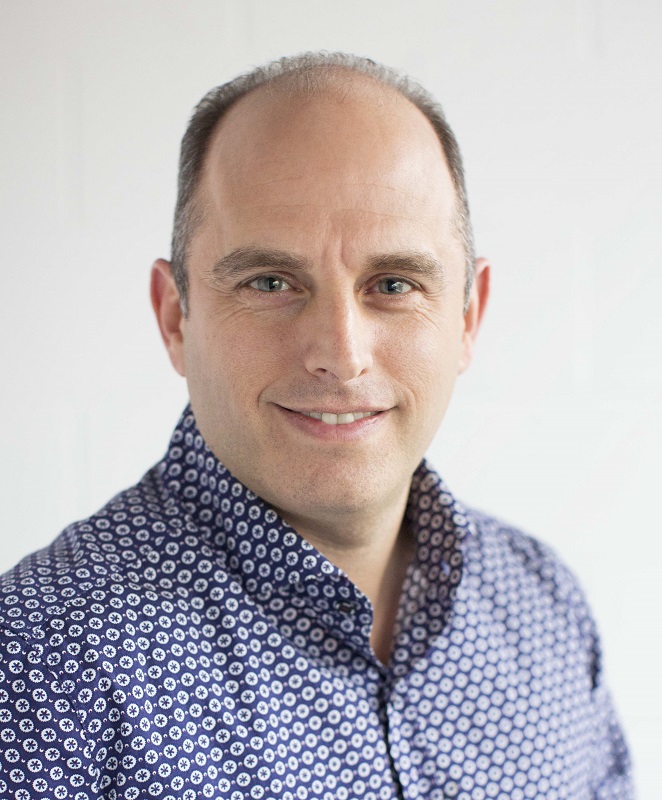 Gary Benson
Danica Imports
The Ins and Outs of In-Laws and Family Business
In 1964, Danica Imports started bringing in elegant European kitchenware to the North American market. Now Designs began in 1967 in San Francisco, manufacturing sophisticated kitchen textiles and linens. In 1984 Rodney Benson and Jeremy Braude purchased Danica, and in 2004 acquired Now Designs, creating a single home décor design company with inimitable style. At the end of 2015 Rodney and Jeremy took a step back and formed the Board of Directors and let the 2nd generation take the reins led by Sushil Arora (non-family member) as the CEO, Gary Benson as VP Operations & HR, Jonathan Braude VP Product and Kerry Benson Sales Manager.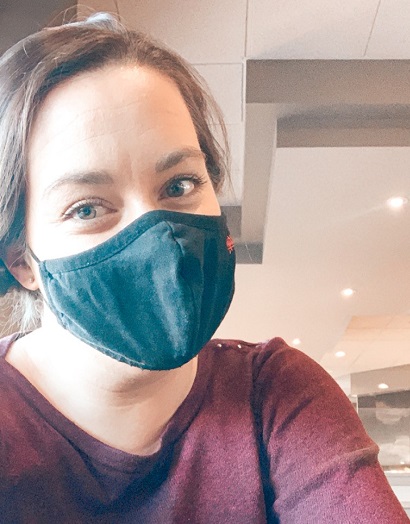 Kaely Dyck
Dyck Family Smitty's Group
The Ins and Outs of In-Laws and Family Business
Kaely married into the Dyck Family and by extension, into the Dyck Family Smitty's Group. A graduate of Red River College's Hospitality Management program in Manitoba, Kaely's hospitality training, love for the restaurant industry and experience was a great fit and she soon began working in the family business.
Today, Kaely leads their latest restaurant addition (purchased mid-pandemic), is responsible for Marketing and Promotions at several locations, does team and management training, and acts as a support for their management team.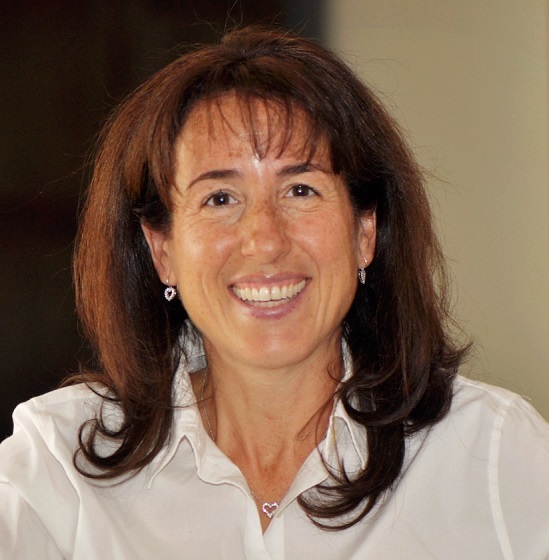 Danielle Saputo
Legacy Coach
Transferring Ownership is a Process Best Described as a Relay Race
As a family advisor, Danielle is clarifying purpose, resolving conflict and amplifying total wealth, where wealth is much more than financial capital – the focus here is on Human Capital. The basis of her family advisory role is: "Are you communicating in a way that the family is in Harmony?" Danielle also engages at speaking events sharing her story, knowledge and experience to help other Canadian families overcome the proverbial saying; "shirtsleeve to shirtsleeve in 3 generations".
Danielle is 3rd generation of a prominent Canadian Family Business. She worked in her family's business until she married, moved to Ontario and began a family of her own. She is mother to 3 wonderful teenagers. She is President of Danuto Holdings, an investment company. She is a member of the Grove Society Executive Board and a Trustee for the Lakefield College School.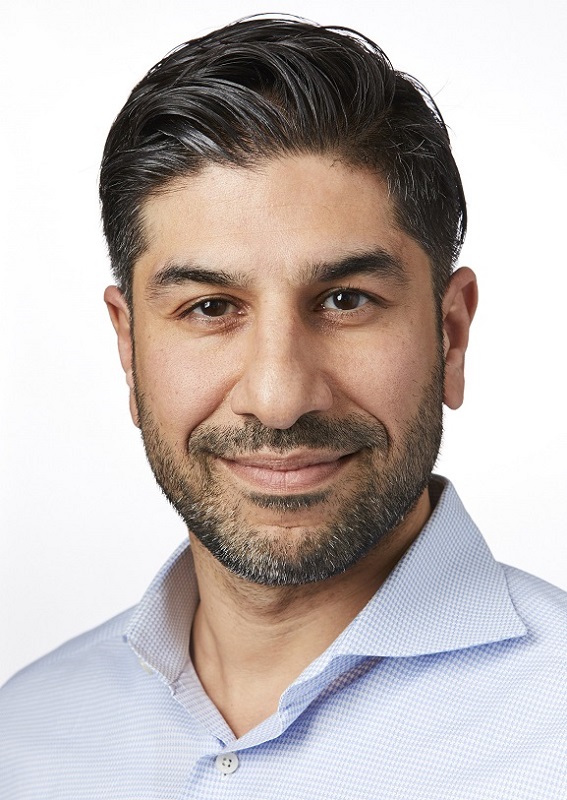 Naim Ali
SM2 Capital Partners
Resiliency of Family Businesses
Naim is the CEO of SM2 Capital Partners. SM2 is the entity that oversees the Ali Family Office and its related operating businesses. In 2010, Mr. Ali moved back to Calgary, from New York, to oversee the portfolio of operating companies under SM2. The portfolio includes commercial real estate and operating businesses, including parking lots (Calgary), car rental (Budget Rent A Car), hotels (US and Alberta), and casinos (Alberta). SM2 has also made investments in residential real estate and senior housing projects and is continuously expanding across North America.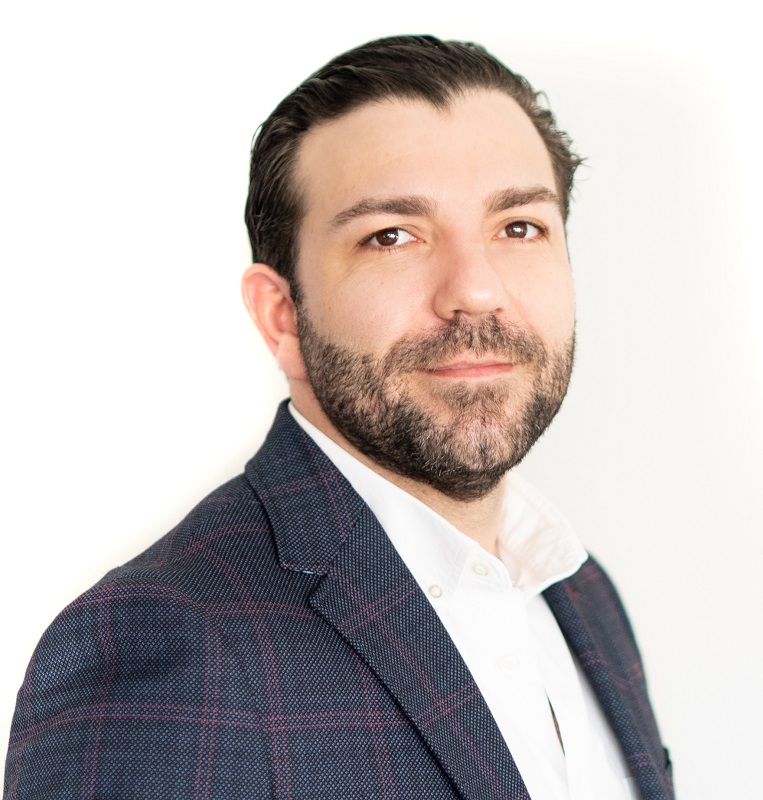 Vincent Valeri
Telos Group
Me, Myself and My Family: The Importance of Individuality in the Family Enterprise
Growing up in a multinational family enterprise, Vincent has first-hand experience of the benefits, challenges and dynamics families face when working and managing wealth together. Vincent is a Family Enterprise Advisor (FEA), a certified Family Legacy and Executive Leadership Coach. Vincent works as a trusted advisor and coach with Telos Group, serving family members both collectively and individually in developing family legacy and enterprise continuity strategies, conflict resolution and alignment of the family's values and vision for their wealth and relationships.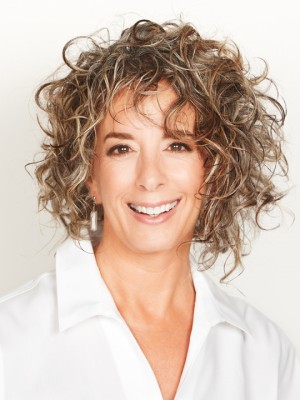 Deena Chochinov
Deena Chochinov Consulting, Coaching, Counselling
Why Self-Care in the Time of Covid Isn't Selfish: How to Cope with COVID Stress and Create a Sense of Wellness in These Still Uncertain Times
For over 20 years, Deena has worked as a consultant, coach and counsellor with people and organizations seeking meaningful change. Trained by world-renowned leaders in the fields of psychology and organizational development—including Virginia Satir and William Bridges—she draws from a broad repertoire of skills to produce sustainable outcomes for each client. In particular, Deena blends her training and experience in family counselling and management consulting to serve the unique needs of family enterprises. Her rare skill set enables her to strengthen family businesses on a strategic level, while ensuring that healthy interpersonal dynamics support a firm's continuity and prosperity.
As a family facilitator, Deena works with multi-generational families who seek the tools and techniques to make smart decisions manage conflict effectively and develop strong, lasting relationships. She also serves legacy families of wealth who manage the many complexities of inherited responsibility and privilege. Deena is a graduate of the FEA Program at the UBC Sauder School of Business and has earned the official designation of Family Enterprise Advisor from FEX.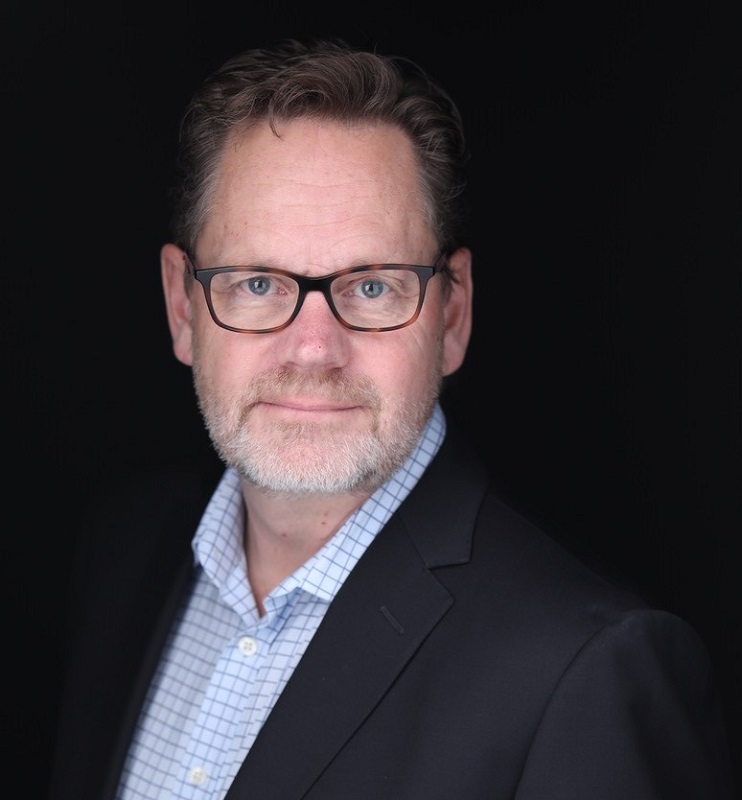 Gerry Meyer
Meyer Advisory Group
What Does It Take to Be an Effective Shareholder in a Family Business?
Gerry is a trusted, authentic and values-based strategic Family Enterprise Advisor (FEA) that brings clarity to family and business governance and champion's organizational transformation. He offers a unique perspective that is rooted in objectivity and independence and that ensures the long term interests of the client and best interest of the company, informing all actions and advice.
Gerry specializes in working with multi-generational business families and not-for-profit organizations.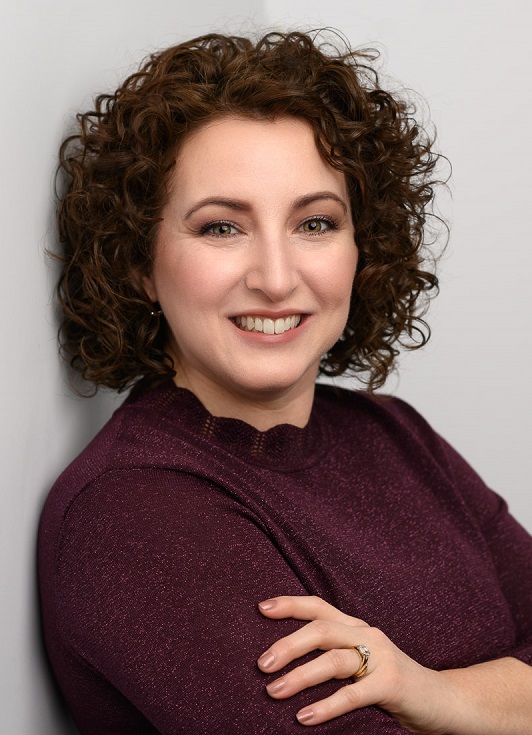 Holly Simmons
Golden Lasso Consulting
The Sibling Effect: What's Required to Successfully Prepare for a Sibling Partnership?
Holly is a business coach, facilitator and trainer who works with multi-generational family businesses, providing comprehensive communication and leadership development services. Holly aims to unify values and purpose, develop people and roles, and strengthen communication pathways throughout the family business.
Holly holds an Honors Business Marketing Management Diploma, is a Family Enterprise Advisor (FEA) designate, a Licensed Associate of TotalLeader® Solutions, is an independent Certified Coach, Teacher and Speaker with John Maxwell Team, is a Maxwell DISC Certified Trainer and is a FEX PAG Coach.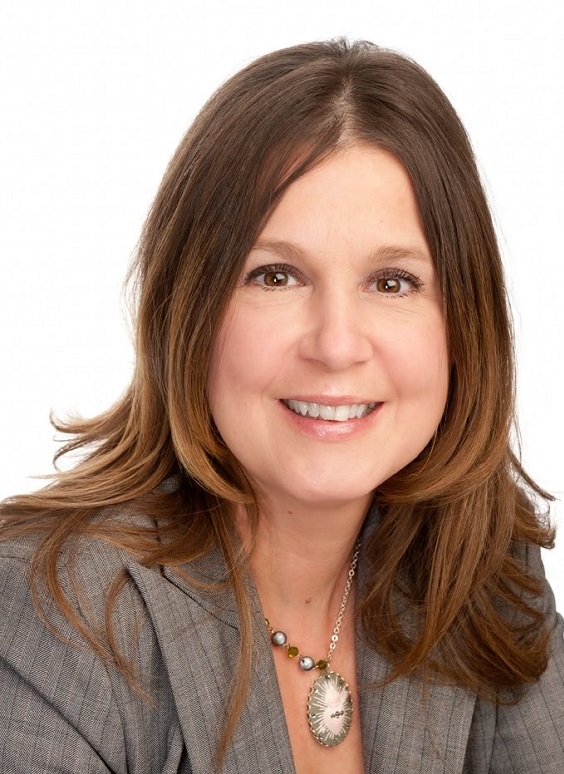 Shauna Feth
Alberta Business Family Institute (ABFI), University of Alberta School of Business
Communication and Conflict Management
As Executive Director of the Alberta Business Family Institute at the University of Alberta School of Business, Shauna is a designated Family Enterprise Advisor (FEA) who was born into a third generation business family and has been actively and effectively promoting, educating and supporting outreach programs for entrepreneurs and business families for almost 15 years.
After gaining experience in the financial and accounting industries, Shauna successfully started several of her own ventures. In partnership with her husband Ken, they have built and sold two oilfield/pipeline consulting, maintenance and construction companies. The newest family enterprise is an apiary, where they are proud and passionate stewards of a large brood of honey bees.
Concurrently, Shauna was partner in a very active project and event management consulting company. Through consulting, Shauna was involved in some of the most successful events hosted in Alberta in the past decade, including Big Valley Jamboree, Grand Opening of the Alberta Hockey Hall of Fame and the Viking Cup International Hockey Tournament.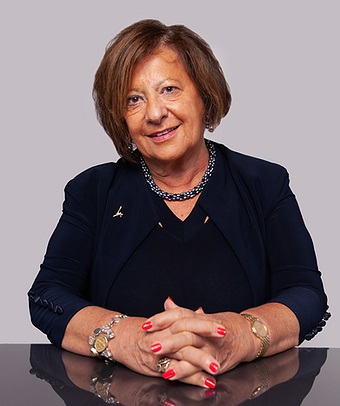 Monette Malewski
M Bacal Group
Women Leading Family Firms
Monette is President and CEO of M Bacal Group, and she is an award-winning strategic advisor in the insurance business. She is known through her numerous accomplishments and awards, both within the philanthropic world and the business community.
In 2019, Monette was honoured with the "Women Who Make a Difference" Award, which was remitted at the IWF World Leadership International Conference Gala. As chair of the Board of the Canadian Friends of the Hebrew University, she has the honour to sit on the university's board.
Monette is also a founder of Genius 100™, an active and engaged community of 100 exceptionally imaginative and impactful human beings. It brings accomplished, compassionate minds together to re-imagine the future – and to implement creative initiatives to improve it.
Monette makes sure that peace of mind translates into a business solution that makes sense to the people she is working with. She is driven by strong values based in empathy, fairness, what is right, transparency and accountability. In all things, Monette's cornerstone driver is the search for excellence.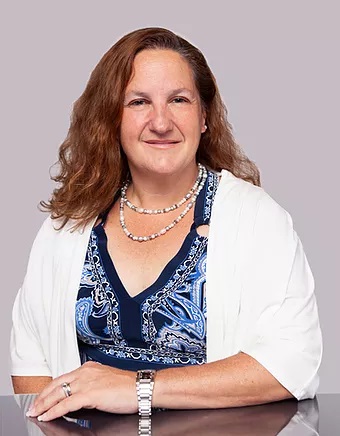 Lianne Ulin
M Bacal Group
Women Leading Family Firms
Lianne joined M Bacal Group in 1998, as she wanted to learn the family business. Over the past 21 years, Lianne has been led by a few key mentors and a strong role model in Monette Malewski; she has learned how to marry clients' needs with the best in class innovative insurance solutions available.
Lianne has the knowledge and experience that will ensure the continuity of M Bacal's principal values moving forward. As the VP Finance and Administration, she manages the office and their clients have come to rely on her as the go-to person for all their customer service needs.
Lianne is constantly striving to expand her horizons through education. In 2008, she became a certified Living Benefits Specialist (CHS), and in 2018 she received her FEA (Family Enterprise Advisor) designation.
A mother of two young, active boys, Lianne has been very involved in her community, especially in the Hockey association where she is vice president of operations, and she is recognized by the community as a great asset.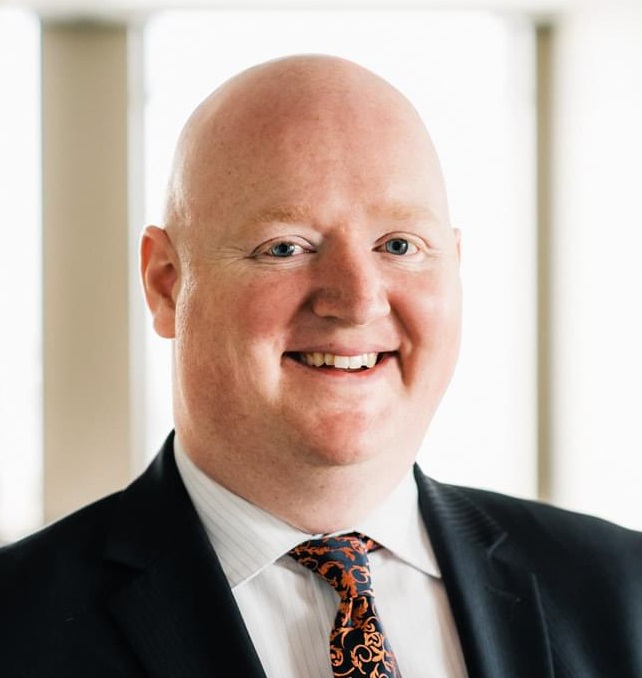 Chris Reichert
Blackwood Family Enterprise Services
Chris Reichert, Partner at Blackwood Family Enterprise Services, is a skilled family meeting facilitator and intergenerational planner with a passion for helping enterprising families thrive across generations (by planning 'with' their family, rather than planning 'for' their family).
Through facilitated family meetings, Chris helps enterprising families to communicate through difficult issues, become aligned and gradually prepare the rising generation for the wealth and responsibility they may one day inherit.
Prior to joining Blackwood in 2014, Chris worked in a variety of management roles, including the role of non-family president of a family enterprise. In this position, Chris experienced firsthand how complex things can become when business, family and shareholder issues overlap.
Chris is a proud husband to Michelle (a psychotherapist), and father to two fun loving daughters.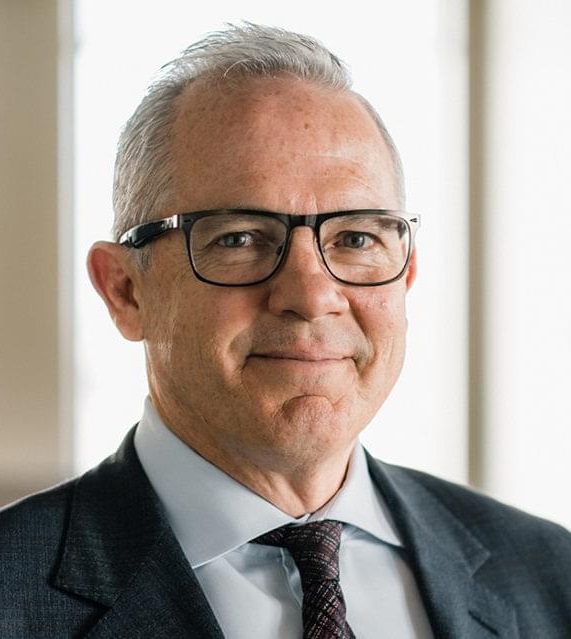 Patrick O'Connor
Blackwood Family Enterprise Services
Patrick has been delivering excellence and thought innovation in the financial services and planning industry for over 35 years. A seasoned planning professional, Patrick became frustrated with the traditional industry approach which focused on solutions before obtaining clarity around the visions and values that Patrick believed should drive sound decisions.
Identifying the need for a trusted 3rd party to facilitate the conversations required for enterprising families to build a cohesive vision, Patrick founded Blackwood Family Enterprise Services. Blackwood's collaborative approach brings together all stakeholders and fosters the level of accountability that is essential in creating a family legacy. An exclusively fee-based planning firm, Blackwood has offices in Winnipeg and Calgary. Patrick and his team, which includes his wife, Jennifer, and one of his five daughters, create and sustain long term strategic harmony and legacy for families.
Patrick is committed to making a difference and has spent many hours as a volunteer and a board member with a variety of community-based organizations.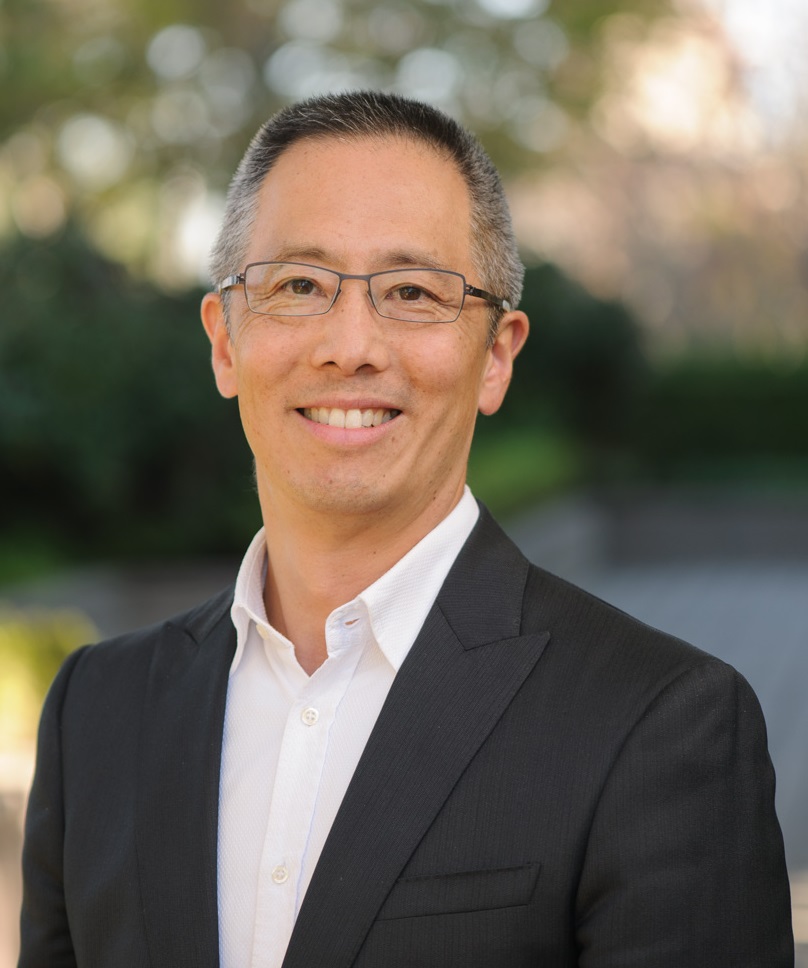 Michael Louie
D&H Group LLP
Baa Baa Black Sheep Have You Any Pull?
Michael is Principal and Partner at D&H Group LLP. He is a Chartered Professional Accountant (CPA) who helps families seeking solutions to their unique challenges and issues related to their wealth and their enterprises, including the succession of their business. Michael believes you should communicate with family and stakeholders regularly and candidly. This is a key to solving problems and moving forward. He is not your typical CPA, as he believes in continuous and meaningful discussions.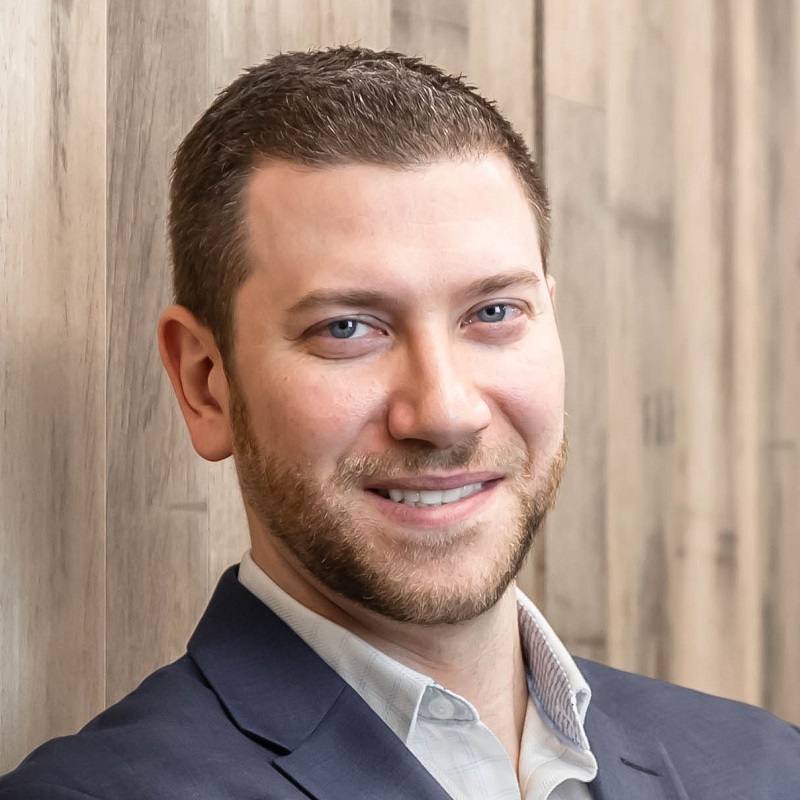 Aaron Berman
Bermanfalk Hospitality Group
Aaron is the Vice President of Business Operations at Bermanfalk Hospitality Group. As an executive team member, he currently oversees all operational departments of the company, both in Canada and abroad, which includes Project Management, Business Operations, Design, Manufacturing, Human Resources and IT.
Bermanfalk Hospitality Group is a design-driven manufacturer of case goods and seating for the 3-5 star hotel market across North America, a highly recognized brand in their field. He is a second-generation member of his family business, working alongside his father, Gary, and his brother, Daniel, who also occupy executive roles in the company.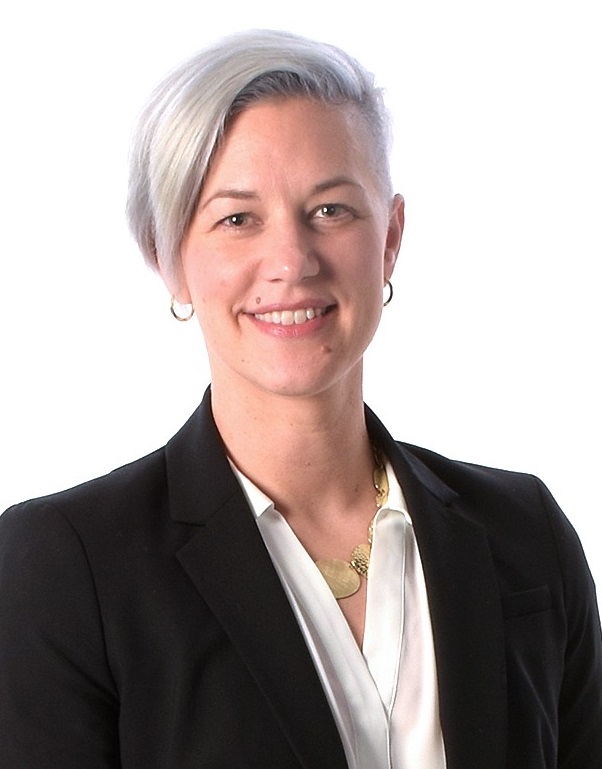 Krista Han
Grant Thornton LLP
As Managing Partner-New Brunswick at Grant Thornton LLP, I help my team of passionate advisors manage complex engagements for clients, from start up, to growth, to succession.
For over 20 years, I've been an assurance practitioner, and currently, I'm the national leader of our Family Business practice—providing accounting, assurance and advisory services to clients in both the public and private sectors. As a certified Family Enterprise Advisor (FEA), I have a strong understanding of the unique issues faced by these dynamic leaders. This has helped me develop meaningful relationships with my clients to identify their pain points and provide timely and thoughtful solutions for their family business.
I am an avid volunteer within my community, I serve as Past Chair of the Grant Thornton Foundation, I sit on the St. Thomas University Board of Governors, contributing to both the Finance and Investment Committees, and I'm currently serving on the Capital Campaign Fundraising Committee for Ronald McDonald House Corporation.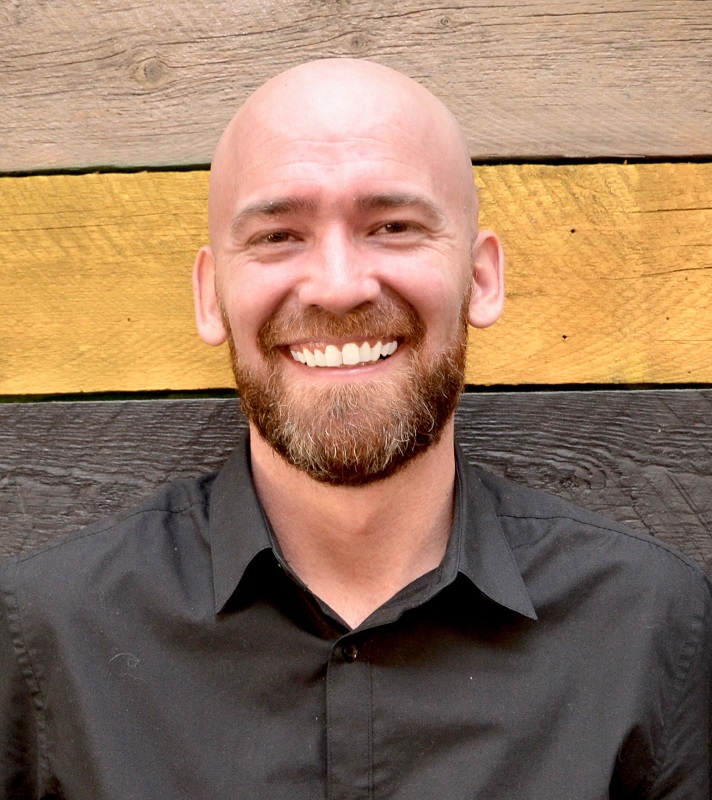 Chris Massie
About Staffing Ltd. / Jobshift
Chris is a millennial and 2nd generation in his family's enterprise. His career is dedicated to engaging and motivating people of all generations to be productive, happy and accountable team members, as well as training corporate managers and executives on recruiting, retaining and succeeding the best talent.
He believes that the workplace is shifting rapidly and that exceptional organizational adaptation is required to survive, thrive and succeed in this evolving world.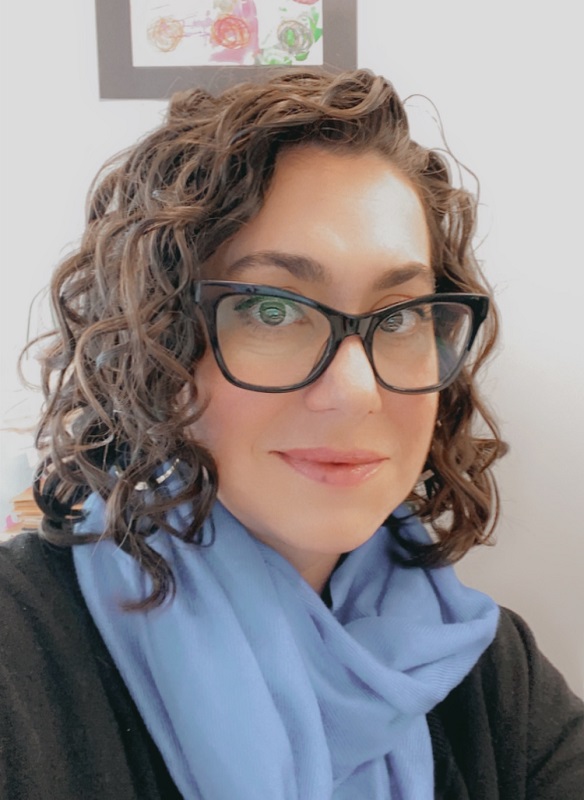 Bonnie Irwin
Dick Irwin Group Ltd.
Bonnie is Operations Manager at Dick Irwin Group Ltd. (d.b.a., North Shore Kia) and is part of a third-generation working within the family business. Her grandfather, Dick Irwin, opened his first car dealership on the North Shore in 1969. Bonnie has been working in and out of the family business her whole life, but for the last 11 years, she has made it both her career and passion.
Bonnie has been an active member of a Personal Advisory Group (P.A.G) for three years. The advisory group has given her the ability to effectively discuss difficult topics with her family and also to gain workable tools to help keep the family business alive and well for generations to come.