Progressive Conversation – Finding Your Voice as Rising Leaders
June 23, 2021 @ 5:00 pm

-

6:30 pm

EDT

Rising leaders often need to earn trust from current decision-makers and founders to start building their own path. Finding their voice as successors, in the family and the business, doesn't mean silencing the guidance of the senior generations. Often, it is the ability to amplify the conversations between them and with their peers. When the family moves past communication barriers, their cross-generational dynamics might become the most empowering element to their legacy's success.
Join Margaret-Jean Mannix, Family Council Co-Chair, for a discussion where we bring senior and rising generations together to put their perspectives forward as complementary forces, allowing for a learning experience like no other. As our special guest, we'll welcome Mehrad Jaberansari, Vice-President of the FBN-International NxG Leadership Team, an aspiring entrepreneur, and a 3rd generation member of a Canadian-Iranian enterprising family.
About FBN-I NxG and Entrepreneurs Communities:
Globally, FBN engages 16,000+ family business members, nearly half of them identified as NxG. As the leaders of tomorrow, the NxG community has also become a strong voice for Intra- and Entrepreneurship, pushing enterprising families worldwide to be great agents of positive and creative change. Encouraged by a safe place where rising leaders support one another through their common challenges and aspirations, next gens have also become more confident to lean on the senior generations for inspiration, instead of seeing them as a force that should be feared or resisted.
Wednesday, June 23, 2021
5:00 PM - 6:30 PM EDT
()
Family members of our Progressive community are invited to attend.
Please note: Open to Progressive family businesses in our community
Margaret-Jean Mannix
Family Council Co-Chair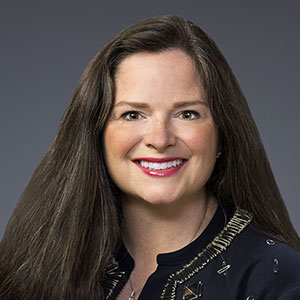 Margaret-Jean's business experiences and travels have helped her to develop a keen understanding of international business practices in Canada, Great Britain and China.
She has also held positions with increasing responsibility in her own family's businesses since 1995. For many years, she has been actively involved in studying the fields of Families in Business, the Family Office, and Family Philanthropy and she is a graduate of Loyola University's Next Generation Leadership Institute.
Mehrad Jaberansari
VP, NxG Leadership Team, FBN-I

Born in Vancouver, raised in Tehran, and having lived in London, Hong Kong, Dubai and Madrid over the past 15 years, Mehrad is a global citizen with a strong belief in the family institution.
Previously, Mehrad has been the Business Development Manager at a global aviation consultancy and Project Manager at Julius Baer. Also, as a champion for a more sustainable future, he is devoted to exploring the synergies between financial gain and social impact.
Details
Date:

June 23, 2021

Time:

5:00 pm - 6:30 pm

EDT

Event Categories:

Event Tags:

Website: