Webinar – How Family Enterprises are Navigating Uncertainty
February 9, 2021 @ 1:00 pm

-

2:00 pm

EST
During the past year, we have all experienced a lot of turbulence — and there's more ahead. As family business owners plan for the future, they're having to be more flexible and consider multiple business scenarios.
Join us on February 9th for our next panel with Julius Frohlich and Chris Massie where we will hear how far they are looking out and what they're doing differently during their planning as they try to navigate uncertainty. What are some of the different scenarios that have been considered? How have they engaged their leaders and advisors to chart the course? Are they performing better or worse than planned? What adjustments have they made as a result?
Tuesday, February 9, 2021
1:00 PM - 2:00 PM EST
()
Our entire FEX Family community is invited to attend.
FEAs who attend this session will earn 1 continuing education credit toward their annual FEA designation requirement.
Online
Zoom - from the comfort of your home
Chris Massie
Director of Recruitment, About Staffing Ltd. & Vice President, Jobshift & Co-Founder, Evolved Metrics
Chris is a millennial and 2nd generation in the family enterprise. His career is dedicated to engaging and motivating people of all generations to be productive, happy, and accountable team members and training corporate managers and executives on recruiting, retaining, and succeeding the best talent. He believes that the workplace is shifting rapidly and that exceptional organizational adaptation is required to survive, thrive, and succeed in this evolving world.
Julius Frohlich
CEO, LRDG Inc
LRDG's CEO, Julius Frohlich, knows what it's like to learn a new language in a new country. As a young boy, he fled Hungary with his family when the revolution broke out in 1956. Escaping to Austria in the dead of night, they later made their way to Italy, and finally, to Canada. "I didn't know when I left Hungary, speaking Yiddish and Hungarian, that I'd come to Quebec and be fluent in English and French by the time I was nine," says Frohlich.
In Canada, Frohlich enjoyed a successful career working for technology giants IBM and Hitachi before taking over Ottawa-based language-school École de langue de l'Estrie. Although it was the Canadian government's top language-training school, classes were limited to a head office in Ottawa. Learners lacked flexibility and an easy, online method of tracking their progress. Frohlich started LRDG from École de langue de l'Estrie in 2002. He had a vision of using technology to improve the way we learn, giving learners unparalleled support, flexibility, and of course, success.
Barb Schimnowsky, CMC, FEA
WATSON
Barb Schimnowsky is a Certified Management Consultant and Family Enterprise Advisor. She is a Search Principal and Practice Co-Leader at WATSON for executive and director search. Prior to joining WATSON, Barb established and ran a highly successful boutique search firm, WestView Executive Search, and also had a 20-year career at KPMG.
With over 30 years of experience in executive search, Barb brings a unique perspective to executive recruitment. As a Senior Manager in the Vancouver search practice at KPMG, she established a search presence in their new Surrey location, where she led and collaborated on a diverse portfolio of searches across multiple industry sectors, with a particular focus on private companies. In her last three years with KPMG, she was leader of the BC Search practice until a global decision was made to exit the search line of business. She has deep expertise recruiting across a broad range of sectors and functional areas and knows how to effectively navigate the complexities and nuances of a family enterprise.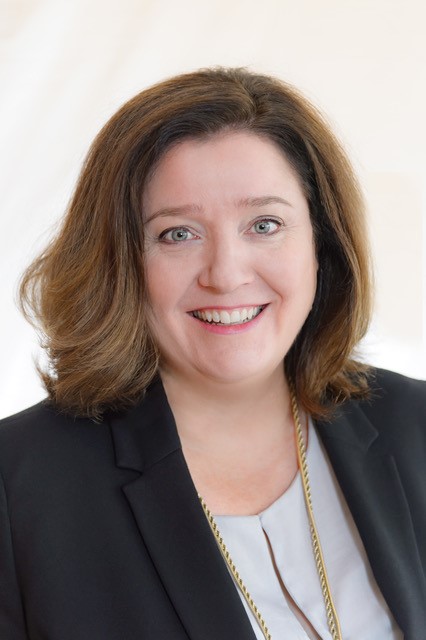 Rachel O'Connor, MEng, MBA, ICD.D, CPHR
WATSON
Rachel O'Connor leads WATSON's Leadership and Performance practice, which focuses on the board's oversight responsibilities with respect to people-related issues that are essential to effective organizational performance. When boards seek advice on their role as the CEO's employer, or their essential oversight of people, performance, leadership and culture, Rachel provides trusted advice.
Rachel advises a wide range of clients: private, public and not for profit; big and small. Her work is always tailored to the client and what bring the most value for them. Rachel enjoys partnering closely with clients to be part of their success – it's about building trust, adding value and delivering impact.
Details
Date:

February 9, 2021

Time:

1:00 pm - 2:00 pm

EST

Event Categories:

Event Tags:

Website: