Webinar – Leading Family Enterprise Through COVID and Beyond
October 22, 2020 @ 1:00 pm

-

2:00 pm

EDT
This time of challenge and change is also a powerful learning opportunity for family enterprises and their leaders. Join FEX, WATSON and our family enterprise panelists as we learn from the experiences of family enterprise leaders, the findings from the Family Business Pulse Survey, and emerging insight into what has helped leaders and businesses survive and thrive. We're looking forward to a conversation with our panelists and with you - positioning family enterprise to strengthen as we move forward.
We'll explore:
What the Family Business Pulse Survey tells us about the experiences and takeaways for family enterprises during COVID
The experiences of our panelists - challenges, leadership, and lessons learned
Recent research and findings around leaders and leadership teams that perform well through challenge, change and opportunity - and implications for a family business context
Your questions and the contributions not only of our panelists but of our family enterprise community participants
Thursday, October 22, 2020
1:00 PM - 2:00 PM EDT
2:00 PM - 3:00 PM ADT/ 12:00 PM - 1:00 PM  CDT/ 11:00 AM -12:00 PM MDT/ 10:00 AM  - 11:00 AM PDT
This event is open to the family business community – FEX Members and Non-Members are welcome to attend at no additional cost.
FEAs who attend this session will earn 1 continuing education credit toward their annual FEA designation requirement.
Online Webinar
From the comfort of your home!
Russel Baskin, FEA, National Director of Education and Programming, FEX
Karen Flavelle, CEO, Purdys Chocolatier
Many different experiences have provided the tool box for Karen to successfully lead Purdys, the largest Chocolatier in Canada.....a B.Com from Queen's, living in Japan and Asia for 2 years, speaking fluent French, being trained in classic packaged goods marketing at General Mills, developing innovative new products at Product Development Partnership in the UK, and growing a popular chain of 140 restaurants: Swiss Chalet.
Sport, particularly endurance sports like running, road biking, roller blading and skiing, give Karen the high energy she is known for.
Karen's personal mission is to help people connect, to strengthen existing relationships and build new ones.
At over 107 years old, Purdys Chocolatier is a delicate balance between tradition and innovation, giving customers their favourites while exciting them with new ideas and new chocolates. There are now over 80 shops in BC, Alberta and Ontario, plus other channels such as Ecomm, Fundraising, Business Gifts, Group Together & Save....all with the aim of spreading Purdys' passion about chocolates.
Giving back to Africa, where 70% of the world's cocoa comes from, is an integral part of Purdys. 100% of Purdys chocolates are made with Sustainable Cocoa. Plus Purdys is working to educate farmers in the Ivory Coast to help them increase their incomes through growing more productive farms with better quality beans, and helping the women be more successful in their businesses.
In addition, Purdys contributes to many, many local Canadian organizations with a focus on helping children and their families.
Over the years Purdys and Karen have won a number of awards: 50 Best Employers in Canada (7 times!), One of Canada's Best Managed Companies, One of Top 10 Most Admired Cultures....and Karen has been the recipient of WXN Hall of Fame,BIV's Women of Influence,EY Entrepreneur of the Year for Family Business, Henry Singer Award, Queens U. KBH Award, YWCA Women of Distinction.
Ellisha Mott, Manager, Mott Electric GP
Ellisha is the 4th generation of one of the oldest and largest electrical contracting companies in the region – poised to push through the 100-year milestone. Ellisha joined Mott in 2014, just when TELUS decided to invest 11 billion dollars over the next several years to upgrade the countries telecommunications network across Western Canada. In this short time, she has established the largest growing division within the company, and manages a team of over 150 individuals who have successfully fiberized several urban and rural communities across the province. With a higher-than-industry-average number of female team members, she has developed an environment which favors brains over brawn in a traditionally male trade. Ellisha looks forward to continuing to shape the electrical and infrastructure industry with her progressive approach to leadership and women in trade.

Barb Schimnowsky, CMC, FEA, WATSON
Barb Schimnowsky is a Certified Management Consultant and Family Enterprise Advisor. She is a Search Principal and Practice Co-Leader at WATSON for executive and director search. Prior to joining WATSON, Barb established and ran a highly successful boutique search firm, WestView Executive Search, and also had a 20-year career at KPMG.
With over 30 years of experience in executive search, Barb brings a unique perspective to executive recruitment. As a Senior Manager in the Vancouver search practice at KPMG, she established a search presence in their new Surrey location, where she led and collaborated on a diverse portfolio of searches across multiple industry sectors, with a particular focus on private companies. In her last three years with KPMG, she was leader of the BC Search practice until a global decision was made to exit the search line of business. She has deep expertise recruiting across a broad range of sectors and functional areas and knows how to effectively navigate the complexities and nuances of a family enterprise.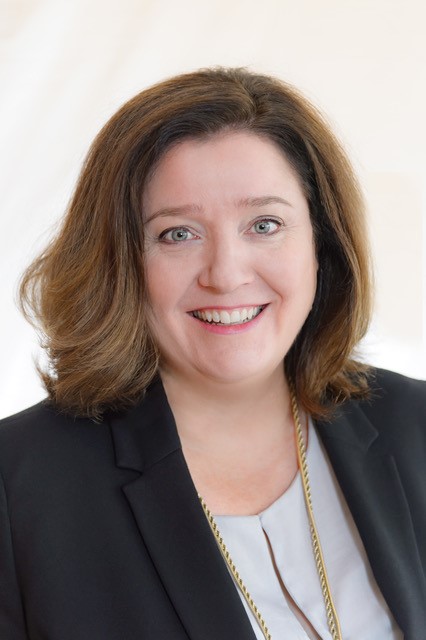 Rachel O'Connor, MEng, MBA, ICD.D, CPHR, WATSON
Rachel O'Connor leads WATSON's Leadership and Performance practice, which focuses on the board's oversight responsibilities with respect to people-related issues that are essential to effective organizational performance. When boards seek advice on their role as the CEO's employer, or their essential oversight of people, performance, leadership and culture, Rachel provides trusted advice.
Rachel advises a wide range of clients: private, public and not for profit; big and small. Her work is always tailored to the client and what bring the most value for them. Rachel enjoys partnering closely with clients to be part of their success – it's about building trust, adding value and delivering impact.
Details
Date:

October 22, 2020

Time:

1:00 pm - 2:00 pm

EDT

Event Categories:

Event Tags:

Website: