Family Enterprise of the Year Award – Ontario Celebration
November 9 @ 4:00 pm

-

5:30 pm

EST
Family Enterprise of the Year Award (FEYA) season is back! Join us online for the Ontario FEYA celebration. It's time to come together to honour and celebrate this year's finalists - Gerrie Electric, Gilas Management and Tomlinson Group of Companies!
For the past 35 years, our FEYA ceremonies have become a cornerstone of our community; giving us an opportunity to recognize and promote the achievements of Canadian family businesses. More than an award, FEYA is a reminder of how much family enterprises matter to our national economy and to the people touched by their businesses and strong values.
This year, you get a chance to hear directly from the Gerrie, Overtveld and Tomlinson families. You will be inspired by their remarkable stories of how they have overcome challenging times and become cohesive family units building their legacies across generations.
Show your support for these families and be a part of this remarkable evening with your community. Reserve your virtual seat today!
Tuesday, November 9, 2021
4:00 PM - 5:30 PM EST
()
Our entire Family Enterprise Canada community is invited to attend.
FEAs who attend this session will earn 2 continuing education credit toward their annual FEA designation requirement.
Emma O'Dwyer
Ontario and Eastern Canada Manager & NextGen Community Relations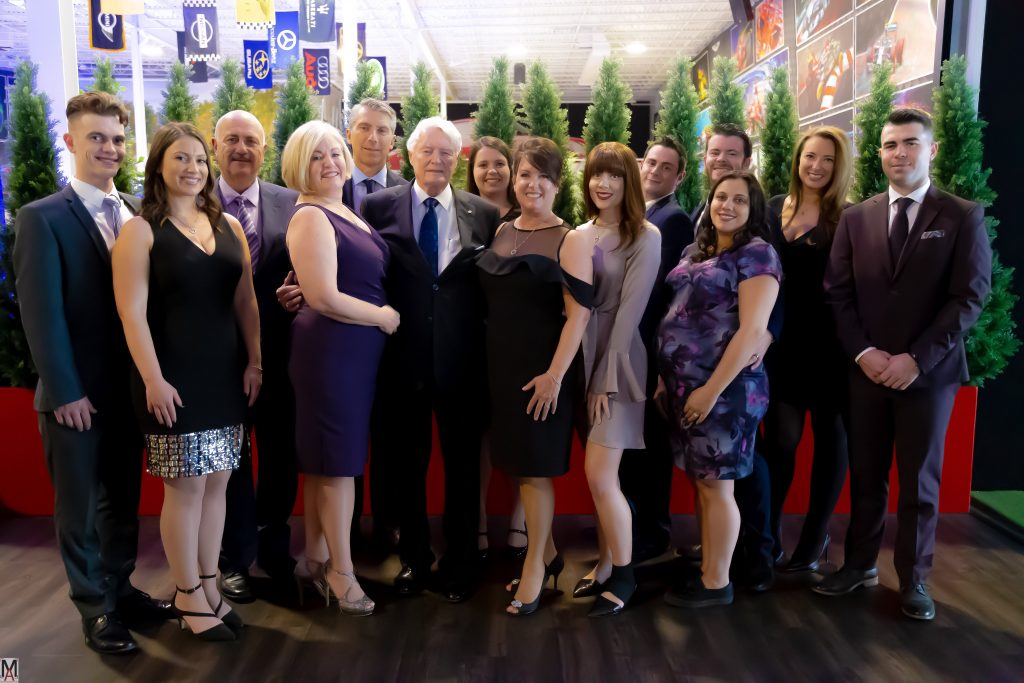 Gerrie Electric
Gerrie Family
Gerrie Electric is a 3rd generation family owned and operated Canadian Electrical, Automation, and Lighting Distributor. Started in 1957 by Ken Gerrie, selling light bulbs, small appliances, and electrical products. Gerrie quickly became a well-respected name in the industry and community. Ken's hard work and passion for the business started to rub off on his two daughters, Heather and Elaine, who spent their summers on the road with him or totaling invoices; they say they were the only kids their age who could calculate sales tax. After University Heather worked her way through the ranks with roles in the Retail Lighting Showroom, Accounts Payable, and Corporate Sales. Elaine took a different path through the business with roles in Quotations, Automation, as well as Corporate Sales. Their paths provided them with different experiences and strengths which prepared them for what was next.
In 1988 Heather and Elaine stepped into Leadership roles and have been leading the company with their executive team through rapid growth and expansions. Gerrie Electric is passionate about delivering products, services and solutions that make their customers more technologically advanced, more efficient, and more successful. Their customer segments include the Industrial, OEM, Contractor, Institutional, Commercial, Utility, and Retail customers. Gerrie's reputation is built on service and providing the best customer experience. Gerrie has over 400 employees who share the same passion for helping their customers in their communities be more successful. Gerrie Electric is recognized as one of Deloitte's Platinum Best Managed Companies and attributes their success to their employees who come to work each day to provide solutions for their customer's needs. Gerrie is agile and always looking for growth opportunities through technology and new products and markets. Gerrie has built a strong foundation and presence in their market; the strategies they are executing today and plans for succession will drive them forward for many generations. Today, Gerrie Electric is one of the largest independent electrical distributors in Canada and has 24 locations servicing southwestern Ontario.
The 3G (third generation) is working in the business today and are carving out their own paths to drive innovation and growth to create a successful and sustainable business for future generations. Of Ken's six grandchildren, there are four working in the business today; each family member is given the same opportunity and is always encouraged to follow their passion in life. Jonathan, Joanna, and Taylor completed a management training program working through various roles in the company and are now focused on executing Gerrie's strategic plan. Jonathan has been a driving force in Gerrie's digital and ecommerce journey which is creating a foundation for business in the future to reach customers nationwide. Joanna is responsible for managing their largest strategic account as well as implementing new pricing strategies for the future. Taylor is leading the move and automation of their brand new 76,000 sq ft Distribution center in Burlington which will increase the efficiency and productivity of the company. David has a passion for sales and is learning about customers in different market areas, he is always bringing new ideas forward to drive sales and meet the customer's changing needs.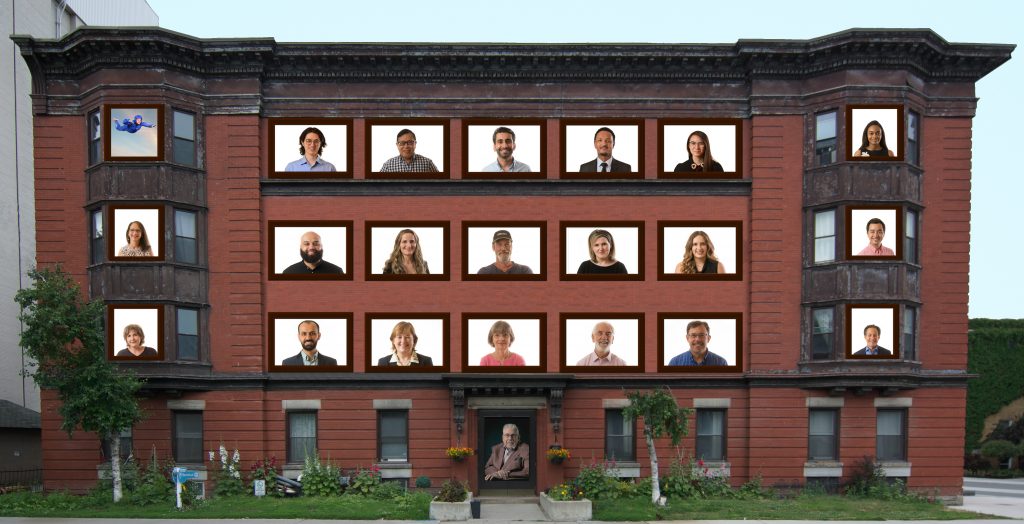 Gilas Management
Overtveld Family
Gilas Management was founded in 1968 by Joe Overtveld when he purchased his first multi-unit residential building in Ottawa. The whole family pitched in. With time Joe purchased more properties and Gilas's portfolio now includes seven Residential complexes and two Commercial buildings.
Joe effectively created a family of families at Gilas in that several key Gilas employees not only worked for the company for decades but some also lived within its buildings and brought up their own families within those walls, creating a strong sense of community. Contractors and advisers stayed for decades. Gilas also supported the broader community by spearheading a Citywide Food Drive in 2003 that ran for many years. Joy adopted this community building legacy by enlisting help from many of her own second and third generation "Found" family members with relevant skills. These close bonds helped foster a smoother transition. The Overtveld family has a deep and abiding appreciation for their contribution because Gilas
Management definitely would not be where it is today without the enthusiastic ongoing participation and loyalty of many incredible long term employees, contractors, advisers and these special "found" family members.
Joe immigrated to Canada in 1953. Joy and Todd recently took this enterprising spirit exemplified by their father to the next level during the Refugee Crisis by linking up with an ad hoc "Circle of Friends". Gilas partnered with Circle members by providing free amenities, groceries, holiday socials and even occasional legal support to help these newly arrived immigrants fast-track their own Canadian dream. Gilas also hired several new Circle friends to help them achieve that elusive initial acculturation hurdle called, "Canadian work experience". Five are now permanent residents. Joy says the gifts Gilas received from these new arrivals totally eclipsed any fleeting questions and demonstrates that over five decades, welcoming "found" family remains a key ingredient in building Gilas' foundation and future success.
To allow his children the opportunity to seek out their own passions, Joe created a bridge for this gap in succession between the founding and next generation by hiring a property manager to run the Residential side of the business in 1997 while he enjoyed leisure travel and part-time retirement. Both of Joe's children Joy and Todd began part-time supporting roles in 2008. Joy was invited to join full-time in 2011. Valerie Wiseman and her daughters continued to manage the residential side until 2016 when it became clear that the next generation had the experience, knowledge, and capability to take on a more active leadership role. Joy succeeded her father as President of Gilas in November of 2018, while Todd continued part-time and plans to join fulltime in 2021. There is no pressure for the third generation within the Overtveld family to think about taking over the family legacy and business just yet given their age, but one has already dabbled in Gilas for several seasons and both children have expressed an interest and are excited to embrace the values of security, integrity and community connection that nurture Gilas as a company and bode well for a thriving auspicious future!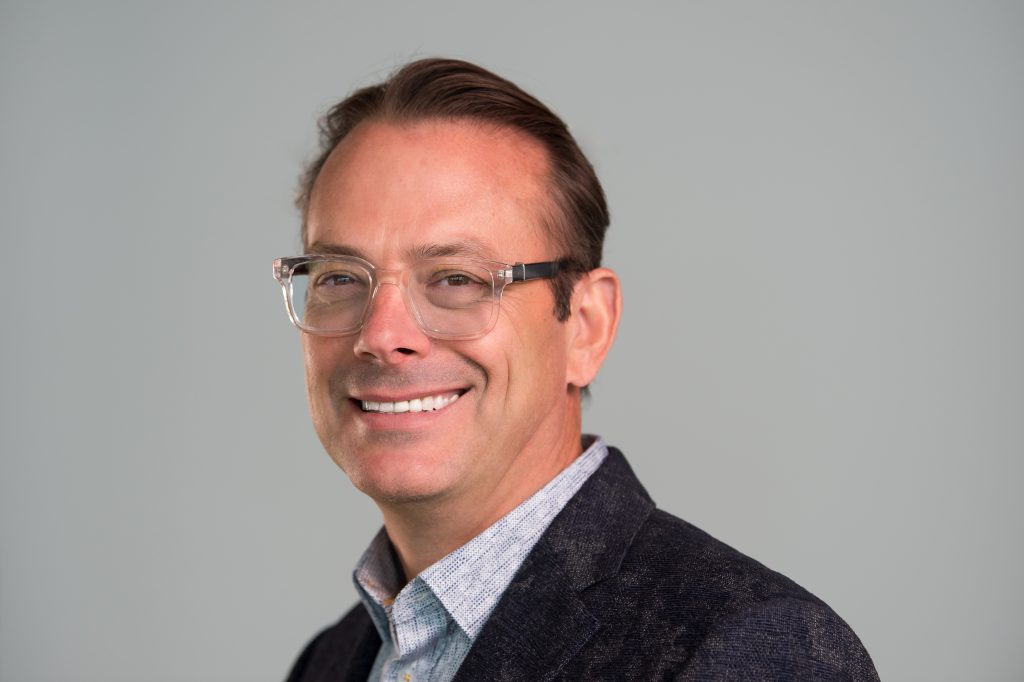 Tomlinson Group of Companies
Tomlinson Family
Tomlinson Group of Companies is Eastern Canada's leader in environmental, construction and transportation infrastructure services. Fulfilling the company's vision statement "To be the strongest transportation infrastructure and environmental services organization in Eastern Canada." The third-generation family-owned business is headquartered in Ottawa, Ontario with Ron Tomlinson as the Chief Executive Officer. Through six decades of growth and innovation, Tomlinson has become a fully integrated corporation providing a large array of turnkey services to its municipal, provincial, residential, and industrial customers. Tomlinson's high standards have helped the company raise the bar for quality, professionalism, and customer satisfaction. Tomlinson developed a governing set of corporate Core Values that promote quality, safety, and service both internally and externally. By conducting its business in line with this set of Core Values, Tomlinson is able to consistently provide its customers with high quality materials and services that satisfy the most stringent.
The Tomlinson Group started as a trucking company in 1952 by Ralph Tomlinson. Much of the growth was through the leadership of the second generation, Bill and Ken Tomlinson, who joined their father Ralph in 1962 and 1964 respectively and grew to about 200 employees in the 80s and 90s. In 2001, Ron Tomlinson took on the role of President and in 2016 he assumed the role of CEO. Since that time, the company has grown to 1800 employees. The company has become a transportation, infrastructure and constructor controlling most aspects of the supply chain including Ready-mix, asphalt, and aggregates. Ron led this evolution through organic growth and through acquisitions of businesses that vertically integrate into the core lines of the family business. The company has grown geographically expanding across Ontario and into the US markets.
Ron has been responsible for strategically diversifying the businesses, streamlining the operational aspects and building a solid leadership team. He has done this while developing and sustaining a culture with strong Core Values and an engaged workforce. This resulted in Tomlinson being named a National Capital Region's Top Employer due to its commitment to hiring new talent, continuing education for its employees, and employee retention in 2019 and 2020.
Ron is strong believer in continual self-development and has been instrumental in building a culture of learning and development at Tomlinson. Under his leadership, the company has partnered with colleges and training providers to offer in-house training and certificate programs, built apprenticeship programs, developed a robust intern and coop program and provides tuition and bursary programs. For his own self-development and learning, Ron has attended numerous leaderships, managerial and technical skills training over the years and continues to do so on a regular basis.
This belief goes beyond the Tomlinson Group walls through the Tomlinson family's commitment to the local community. They established two incredibly active organizations: the Tomlinson Family Foundation; which aims to contribute towards and support local communities and foster charitable works that build and strengthen these local communities; and the Tomlinson Parks Initiative which focuses on park renewals and upgrades within the City of Ottawa.
Ron is happily married with two wonderful daughters. He has strong family values, which he ties into the core values that he has built alongside those at Tomlinson.
Details
Date:

November 9

Time:

4:00 pm - 5:30 pm

EST

Event Categories:

Event Tags:

Website: