FEA – Community Call: What Can We Learn From the Scholastic Case?
November 18, 2021 @ 1:00 pm

-

2:00 pm

EST
When family business cases make the front page of the newspaper, it's not usually because of good news, but more of an "OMG - did you see what happened with the __________ family?"
This summer, Richard Robinson passed away at the age of 84, and once his will became public, the decisions he had made regarding his shares of the family business became international news.
Scholastic Corp., which Robinson took over from his father and built into a huge publishing empire, was now a public company, but the controlling stake still belonged to the family, or did it?
Please join this FEA Community Call so that we can all discuss and learn from what happened in this case.
After you've registered, watch your email for supporting content to help you prepare for this call.
Thursday, November 18, 2021
1:00 PM - 2:00 PM EST
()
Online via Zoom. A Zoom meeting link will be emailed to registrants prior to the event.
FEAs who attend this event will receive 1 continuing education credit toward their FEA designation annual requirement.
This call is for FEAs by FEAs.
If you are an FEA designate in good standing and would like to host a FEA Community Call, please complete the Host Application Form here.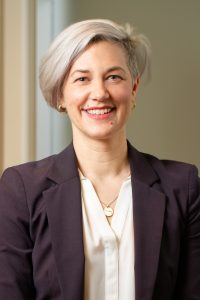 Krista Han, CPA, CA, FEA
Managing Partner – New Brunswick, Grant Thornton
Krista is a certified Family Enterprise Advisor and an assurance partner with significant experience providing guidance to privately held businesses, and particularly business families. With over 20 years in public practice, Krista specializes in helping business owners and their families overcome challenges that arise when considering succession and continuity planning, governance systems, communication, and conflict resolution.
Krista helps clients thrive by supporting the growth of their business, all while considering family harmony. Krista has written articles for the Globe and Mail, spoken at the Family Enterprise Canada Symposium and presented to next generation leaders through the Wallace McCain Institute. Krista can help navigate the opportunities and challenges that arise when family members are working together.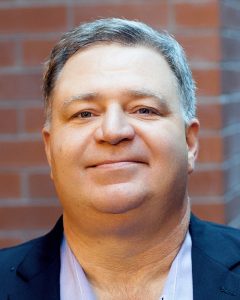 Steve Legler MBA, FEA, CPCC
Family Legacy Guide and Author
Steve Legler is a Family Legacy Guide based in Montreal. He grew up in a business family, destined to take over the company his father had founded before he was born. After an unexpected liquidity event while he was still in his 20's, he ended up managing their family office instead.
In 2013 he stumbled into the Family Enterprise Advisor (FEA) program, which turned into career-changing calling for him. Since then, he's been working with other business families as they face the challenges surrounding their intergenerational transitions.
He works with family clients as a facilitator, and sometimes as a mediator. He also does individual coaching with family members
He is the author of SHIFT your Family Business (2014) and Interdependent Wealth: How Family Systems Theory Illuminates Successful Intergenerational Wealth Transitions (2019)
He's active in many associations for professionals who work with families; as a member of the FEA Council of Family Enterprise Canada (FEC); as head the Wisdom Expedition of the Purposeful Planning Institute (PPI); and as a member of the faculty of the Family Firm Institute (FFI) global education network (GEN) program.
Details
Date:

November 18, 2021

Time:

1:00 pm - 2:00 pm

EST

Event Category:

Event Tags:

Website: