Progressive Insights on Urgency of ESG Investment for Family Business Reputation
September 30, 2021 @ 5:00 pm

-

6:30 pm

EDT

As an enterprising family, you've been feeling the pressure: there's a call for change – and the ask is getting louder with the global pandemic, growing unrest against inequality, and alarming symptoms of climate crisis. Your employees, local communities and consumers expect your business to be ahead of the curve for sustainable development and positive impact. Will you rise to the challenge?
Join us to discuss ways to exceed in these expectations and thrive in Environmental, Social and Governance (ESG) initiatives.
We'll talk about our partnership with the United Nations, including key deliverables to integrate sustainability into family business models. And we'll share success stories on how ESG efforts can reward families with more profitability, as well as marking their legacy as a Force for Good.
Why should your family care about ESG?
With an intensifying shift towards sustainable development, governments have started to change policies, and major banks have been considering ESG criteria to assess lending risk. More so, public perception matters – and the general opinion is that family businesses underperform in all 3 areas of ESG - Environmental, Social, and Governance.
How can you get involved with ESG Initiatives?
United Nations has partnered with FBN International – included in your Progressive Experience – to launch Family Business for Sustainable Development (FBSD). This global movement declutters the information noise around ESG Initiatives, and it puts a family enterprise focus on them.
To get involved, join business families worldwide in signing our pledge to promote sustainable growth, environmental stewardship, social inclusion, and good governance. Then start using our Sustainability Indicators as framework to adopt a more purpose driven business model and track your progress on key ESG metrics. Throughout, rely on your peers across Canada and worldwide who are using the same framework to create a positive impact.
Want to learn more ahead of September 30th? CLICK HERE
Thursday, September 30, 2021
5:00 PM - 6:30 PM EDT
()
Andrew Bryson - Head of Business Transformation for FBN International
Bernie Geiss – Founder of Cove Continuity Advisors, & Family Enterprise Canada SDG Ambassador
Sarah Hughes - Founder and CEO of Scaffold Education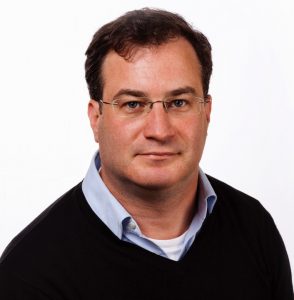 Andrew Bryson
Head of Business Transformation for FBN International
As FBN International's Head of Business Transformation, Andrew leads organization's sustainability and digitalization initiatives. Andrew has been a part of FBN since 2014, first as a founding member of the Polaris Committee and, in 2019, helping FBN renew its purpose and visual identity.
Previously, Andrew worked at Saatchi & Saatchi in both the US and Asia where, as Director of Transformation, he led the agency's transformation and purpose initiatives. He has also been the Managing Director at several tech start-ups, including Inmoji, a mobile messaging and client engagement platform.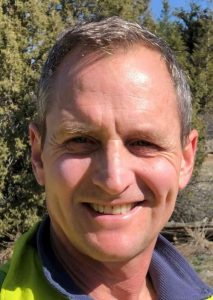 Bernie Geiss
Founder of Cove Continuity Advisors, & Family Enterprise Canada SDG Ambassador
As founder and visioner of a multi generational family business, a graduate of the FEA program, Family Enterprise Canada's SDG Champion, and his leadership in bringing Benefit Company legislation to British Columbia, Bernie believes family businesses are in a unique position to change the world.
His family's business, a certified B Corp, a 1% For the Planet member, founder of 1% For People, the incubator of a successful impact planning startup, is one of Canada's first registered Benefit Companies. His journey has given him a unique, hands-on, perspective on blending impact into traditional business models.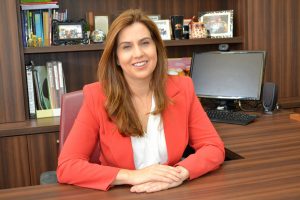 Sara Hughes
Founder and CEO of Scaffold Education
Sara Hughes is an economist and educator with MBA from the IESE School of Business in Barcelona. Founder and CEO of Scaffold Education, Board President of Family Business Network Brazil (FBN) and founder and general director of FourC Bilingual Academy (Bilingual School reference in the state of São Paulo). Idealizer of the LideraJovem Institute (NGO dedicated to Youth Leadership Training in Lençóis Paulista). Founder-member of Dona de Mim Fund (a microcredit fund for women entrepreneurs) and a member of the BR Angels Smart Network. She is member of the Corporate Governance of Lwart's Group, having been Executive Director for 12 years and also acting on the Board of Directors and Strategic Committee of the company. She participates in works on Governance in IBGC committees and, in the society and education areas, she also acts as President of the Creche Monteiro Lobato in Bauru (Brazil), is a member of Bauru Codese (Council for Economic, Sustainable and Strategic Development) in the area of Education, and in Lençóis Paulista, works on the Municipal Council of Education and as an alternate member of the Municipal Council for the Rights of Children and Youth.
Details
Date:

September 30, 2021

Time:

5:00 pm - 6:30 pm

EDT

Event Category:

Event Tags:

Website: