Webinar – The Value of Building a Gender Lens within Your Family Business Perspective
November 2, 2021 @ 1:00 pm

-

2:00 pm

EDT
This webinar will start a conversation with family business practitioners about the key role and influence that gender plays in the family business setting. We believe this work can help you smooth succession, access talent, understand conflict, and maintain healthy business family relationships.
We will define gender and explore how it affects not only women but men, and also teams, families, businesses, and cultures. We will discuss two case studies from the field that will highlight key challenges related to gender biases -- and tactics on how to dismantle these for a more egalitarian approach. A substantial body of research shows that those under 35 today have shifted their view of gender in terms of roles and norms in comparison to former generations. Successful family business management requires that we understand and integrate this shift.
Based on their 15-years of ground-breaking research, Professors Christina Constantinidis (University of Quebec in Montreal) and Teresa Nelson (Simmons University, Boston) will present their Gender-Inclusive Family Business Model™, including an introduction to their Daughters of Family Business Paradigm™ as a Family Enterprise Canada exclusive. They will share details about our upcoming Training Workshop on this topic.
Tuesday, November 2, 2021
1:00 PM - 2:00 PM EDT
()
Our entire Family Enterprise Canada community is invited to attend.
FEAs who attend this session will earn 1 continuing education credit toward their annual FEA designation requirement.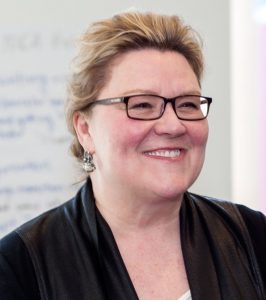 Dr. Teresa Nelson, Ph.D
Professor of Strategic Management and Entrepreneurship in the Business School at Simmons University
Dr. Teresa Nelson, PhD, is a professor of strategic management and entrepreneurship in the Business School at Simmons University in Boston, Massachusetts, USA. She also holds a guest appointment in the GEST Research Group at the University of Quebec at Montreal. Nelson is recognized internationally in both academic research and practice areas for her work on gender, diversity, and inclusion, on entrepreneurship and family business, and on their intersections. She has published extensively in top academic journals and is committed to bridging research to policy and practice. She has founded a consulting company to do this supported by other recent work includes leadership of a Sloan Foundation study on the commercialization of science in STEM by female faculty at the Massachusetts Institute of Technology; an appointment as a Visiting Scholar for the STEM equity brain trust of the US National Science Foundation ADVANCE ARC Network; and the feature of her work with Dr. Christina Constantinidis, Daughters of Family Business and Succession, at the Family Firm Institute's 2021 Family Enterprise Research Conference.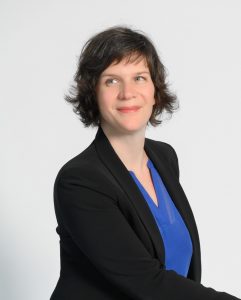 Christina Constantinidis, Ph.D.
Professor of Entrepreneurship at the School of Management of the University of Quebec in Montreal
Christina Constantinidis, Ph.D., is a Professor of entrepreneurship at the School of Management of the University of Quebec in Montreal (ESG UQAM), where she leads the Entrepreneurship Certificate and is a Permanent Member of the GEST Research Group (Group on Entrepreneurship, Society & Transformations). She also leads the research axis about entrepreneurship, gender and inclusion in the newly created Research Chair 'Entrepreneurship, Alterity and Society'. Constantinidis focuses on studying gender dynamics in entrepreneurship and family business. Her research has been published in international academic journals, book chapters and reports. She is a Member of the editorial board of the Revue internationale PME and a Review Board Member of the Family Business Review. She is actively engaged in a diverse set of professional networks. In particular, she co-created and manages a thematic group on entrepreneurship and gender, active in the two largest research associations (AIREPME and AEI) of the French-speaking world.
Details
Date:

November 2, 2021

Time:

1:00 pm - 2:00 pm

EDT

Event Categories:

Event Tags:

Website: